To create an order for delivery, add the customer's details, delivery address, delivery charges, and assign a driver, follow these steps:
1. Change the order type to delivery (Or you can choose the order type at the moment you create the order as delivery).
2. If the customer has not already been defined before in the system, you can add the customer from the top right corner by pressing on (+) or selecting an existing customer.
3. Add the customer information, then press Save (If you have not created the delivery zones before you need to create them on the console. Click here for more information).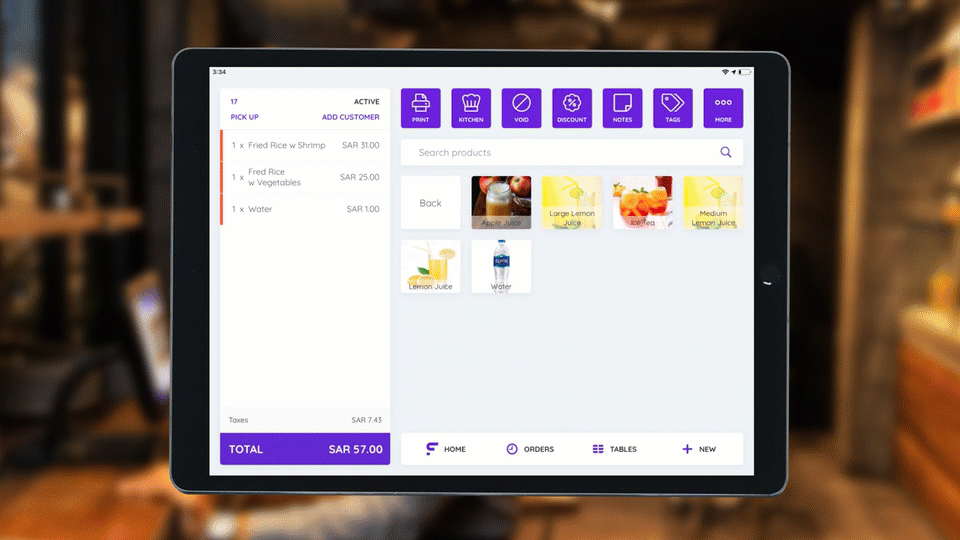 Now that you have taken the customer's delivery address, go ahead and finalize the order to add any extra information such as delivery charge and driver name:
4. Click More.
5. Select Add Charge.
6. Select Delivery Fee. (Click here to learn how to create Delivery Fees.)
7. Select More.
8. Select Add Driver and select the driver.
9. Click on Kitchen so kitchen staff can start to prepare the order.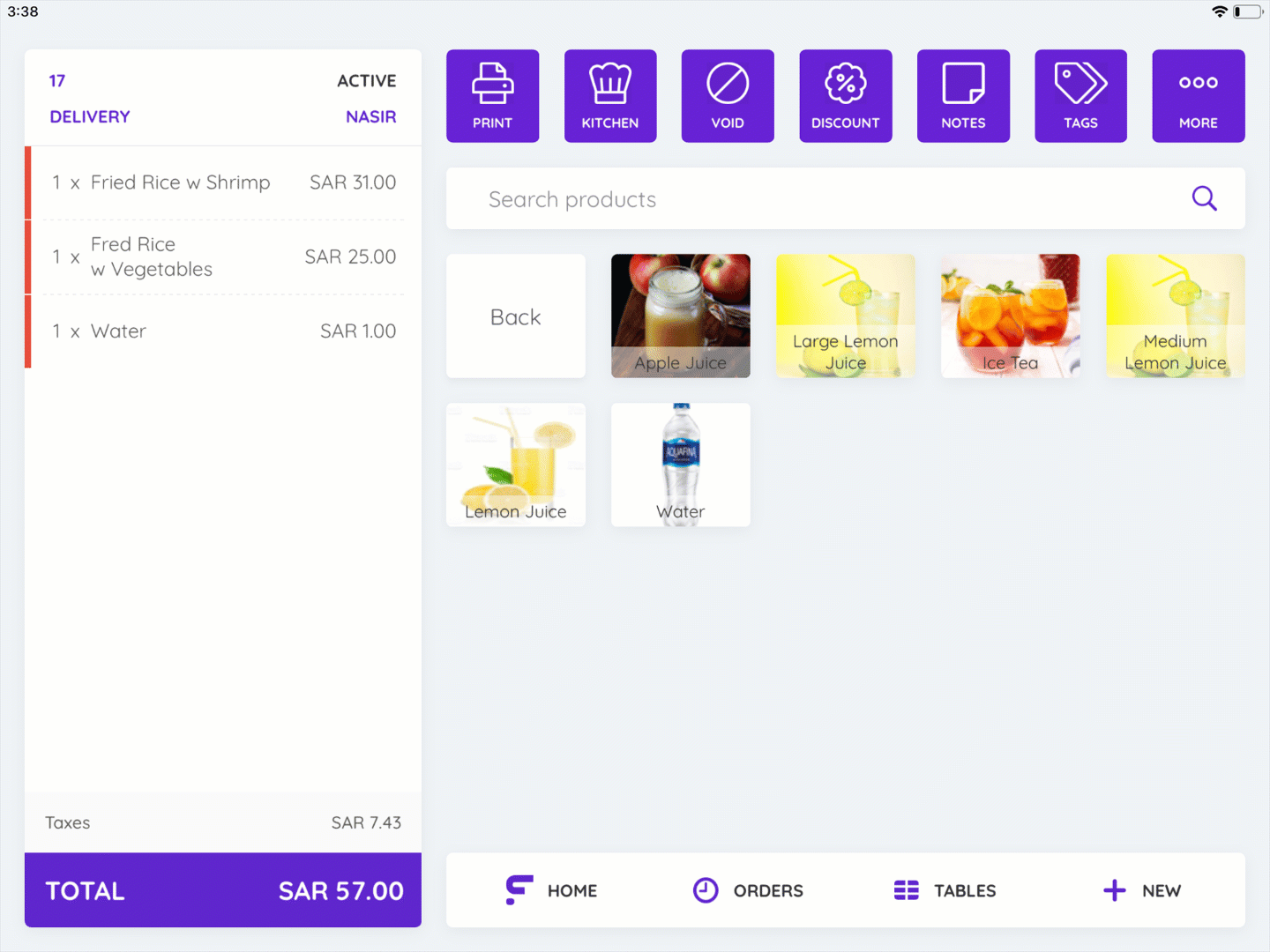 Once the order is ready, the Cashier can hand it over to the delivery Rider. After confirming delivering the order, the cashier can close the order.