Start Shift, Access Register and Clock In
In the following steps, learn how to start a shift, access the register, and clock in as a waiter or cashier.
1. Open the Cashier app.
2. Enter the cashier's pin code. When logging in for the first time as the account owner, the default Cashier pin is 12345; If you are logging in as an authorized user, the cashier pin must be created from the Console (Click here to learn how to create a Cashier's Pin).
3. Click clock in. Foodics RMS helps businesses track their employees' attendance and ensure they are clocking in and out at the correct times.
4. Click Access Register.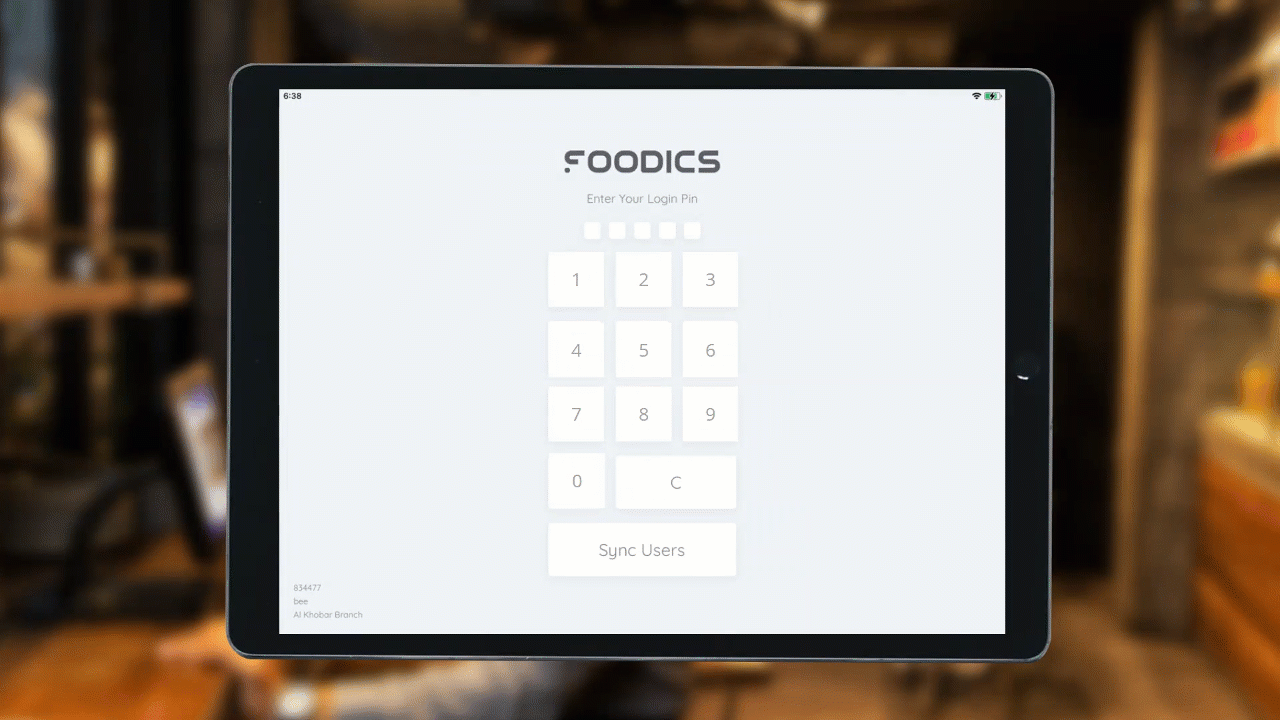 And to Open the Till refer to the following steps:
5. Click Home.
6. Click Open Till and click yes.
7. Enter the till amount, which is the cash found in the cash drawer at the start of the shift.