Products Availability Feature
This feature allows cashier users to assign the product quantity they have in stock, and once that limit is reached, the cashier cannot sell this product.
1. Click Home.
2. Click Product Availability.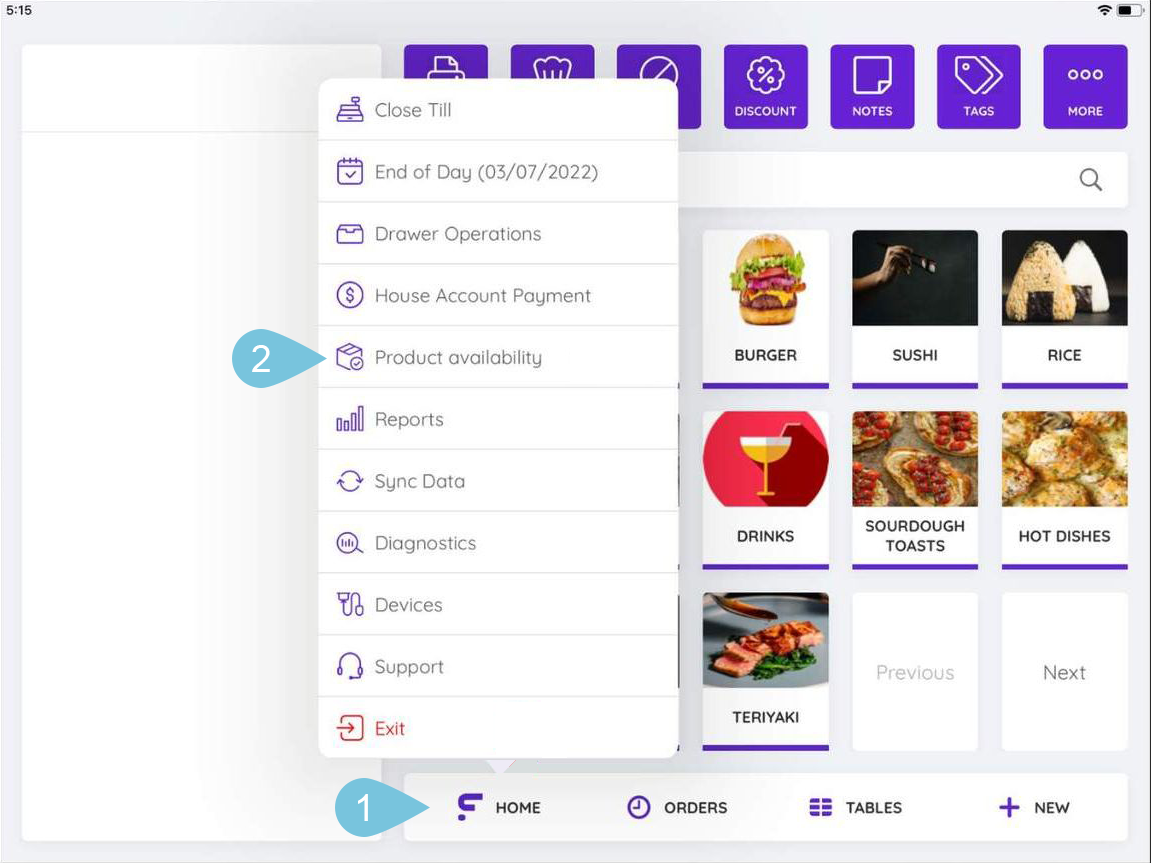 3. Click on the needed Category.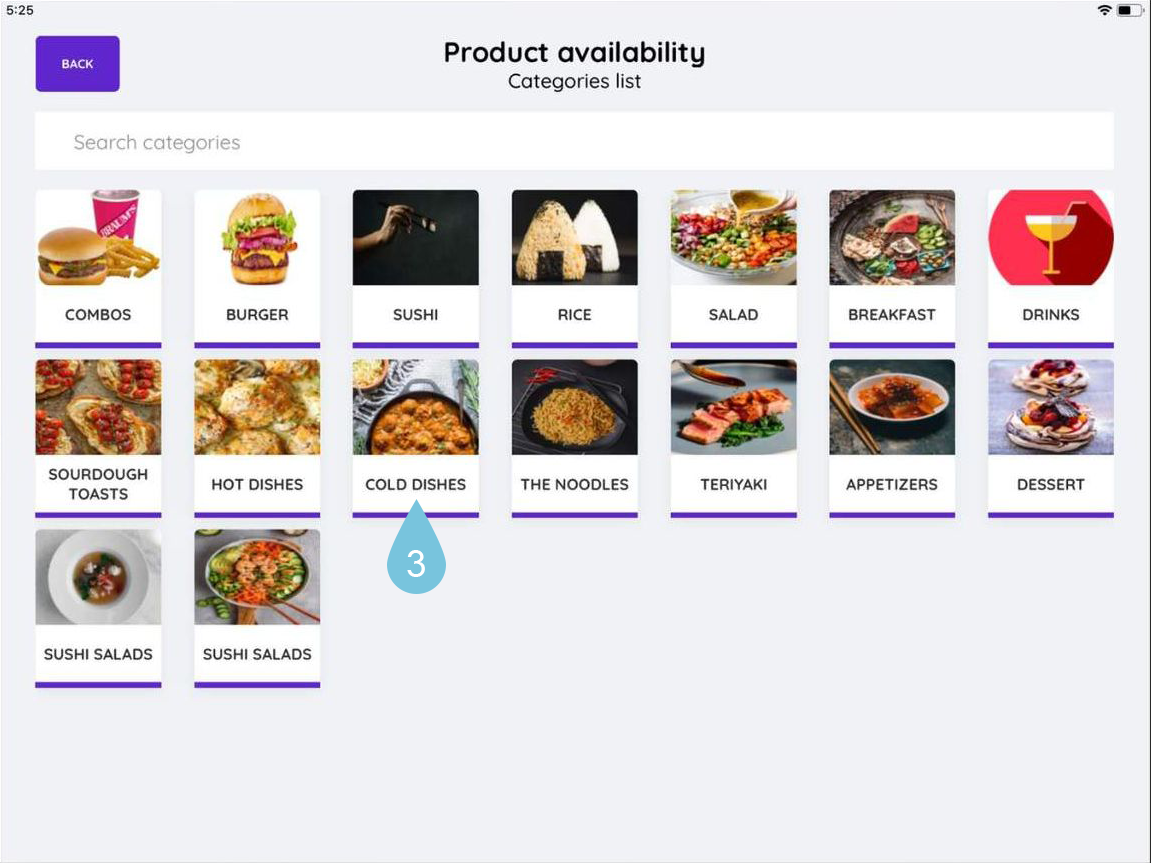 4. Will find the list of all products inside the category.
5. Click on the product and Mark it as available.
6. Determine the available quantity.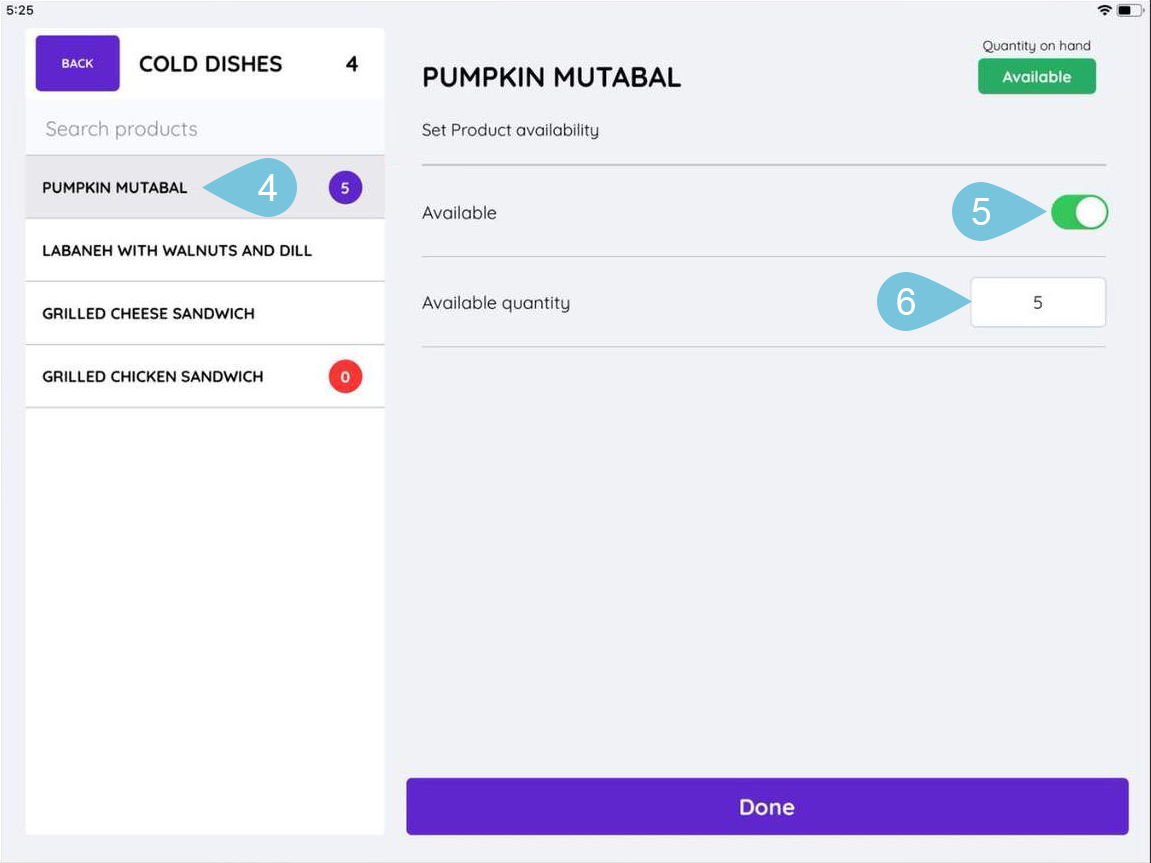 7. If a product is not available, deactivate the option (Available) for the product.
8. Click Done.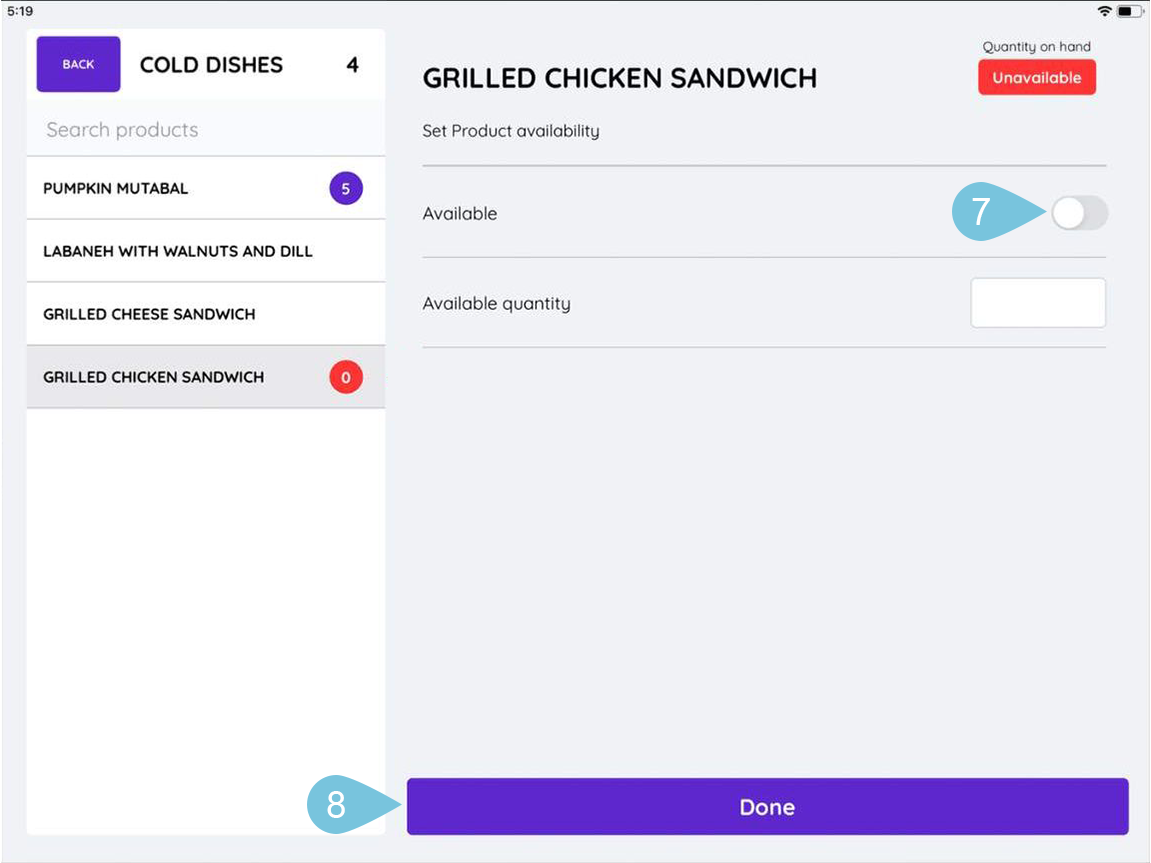 9. Once you click on that category that has these products, you will get the following reflection:
The purple counter means the product is available with quantity X.

The red counter with 0 means the product is unavailable and can't be sold.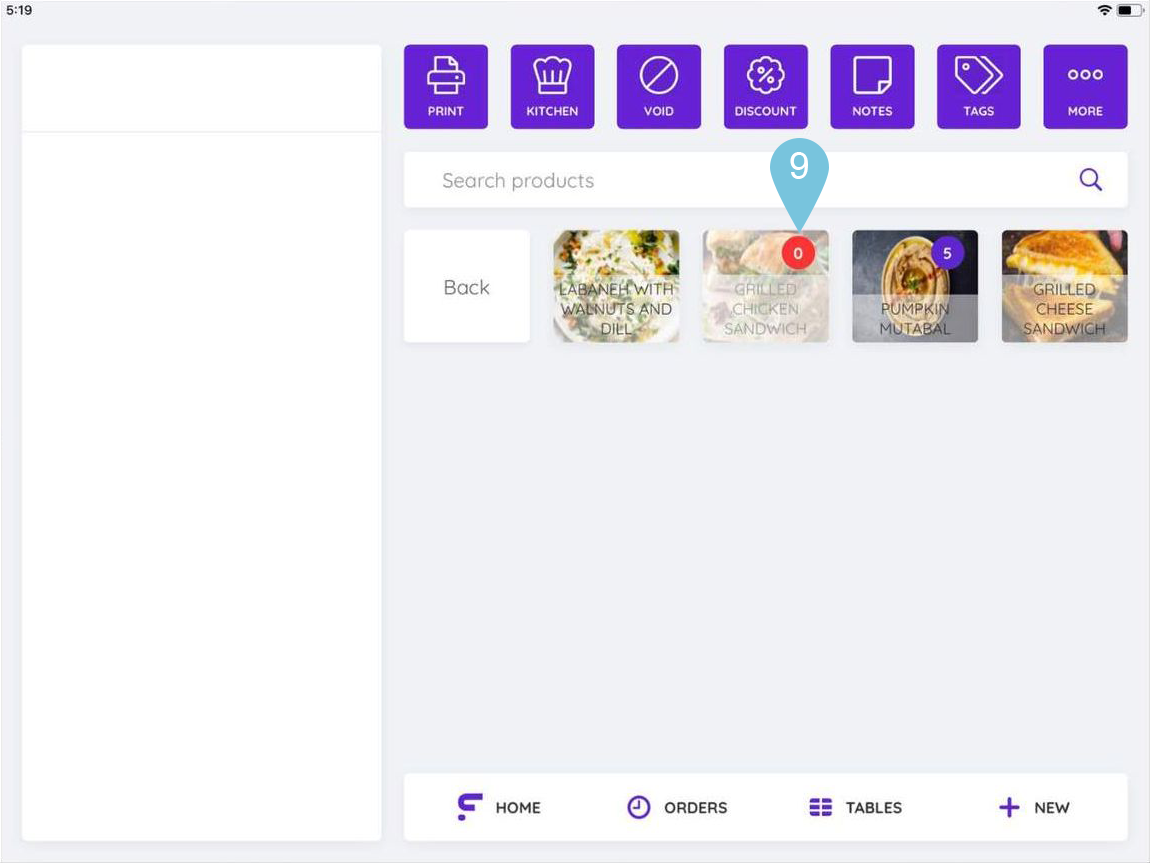 Note: quantities have to be determined by the beginning of the business day because the setting will reset by the next business day.