Tills summary report provides an overview of the cashiers' payment transactions during each shift. Also, it clarifies if there is any shortage or surplus on the till. In addition, the user can view shift start and end time for each of the business users, and more.
The user can easily access the tills summary report if has the related authority:
1. Click Home.
2. Click Reports.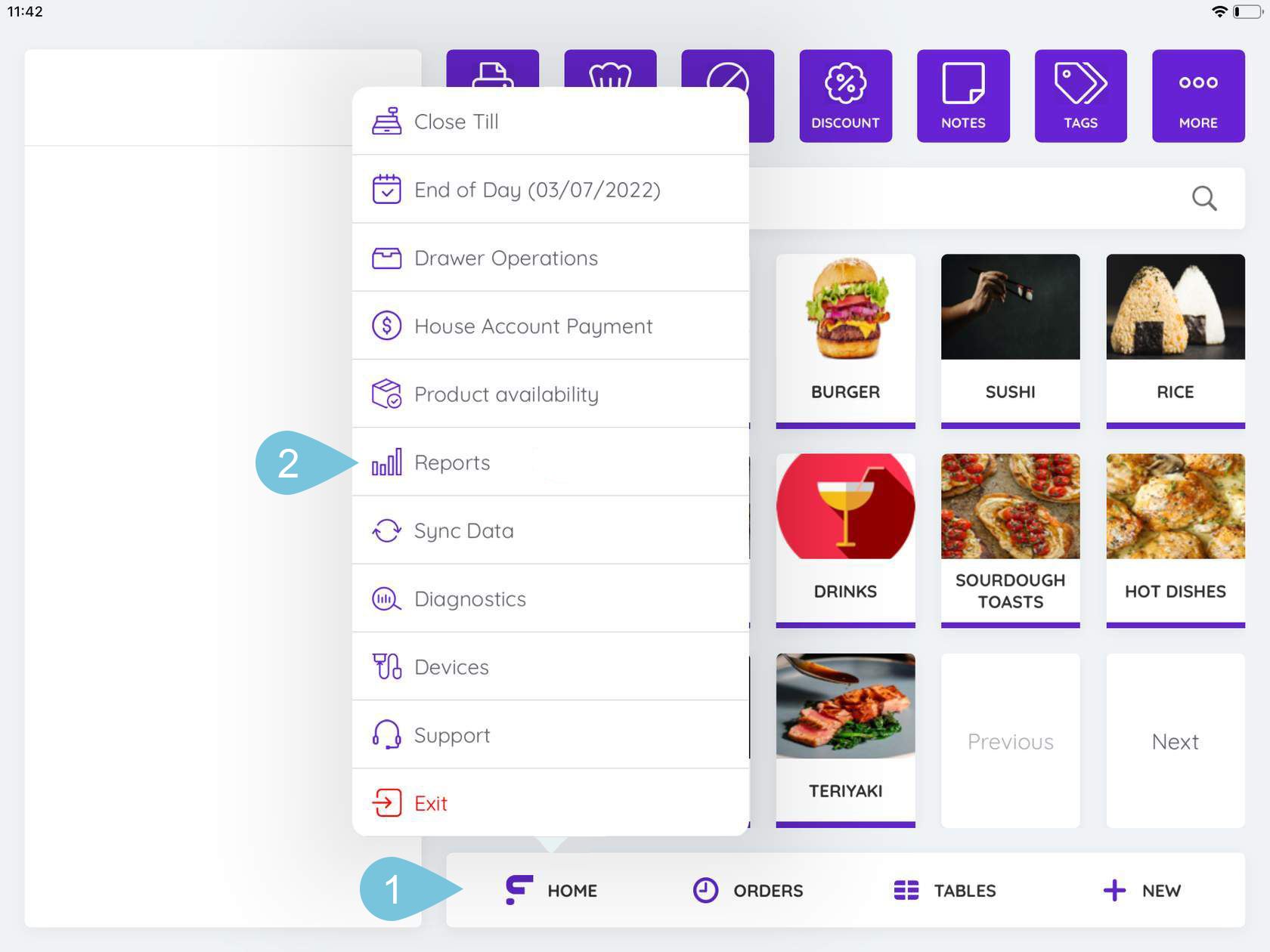 3. Click Tills Summary.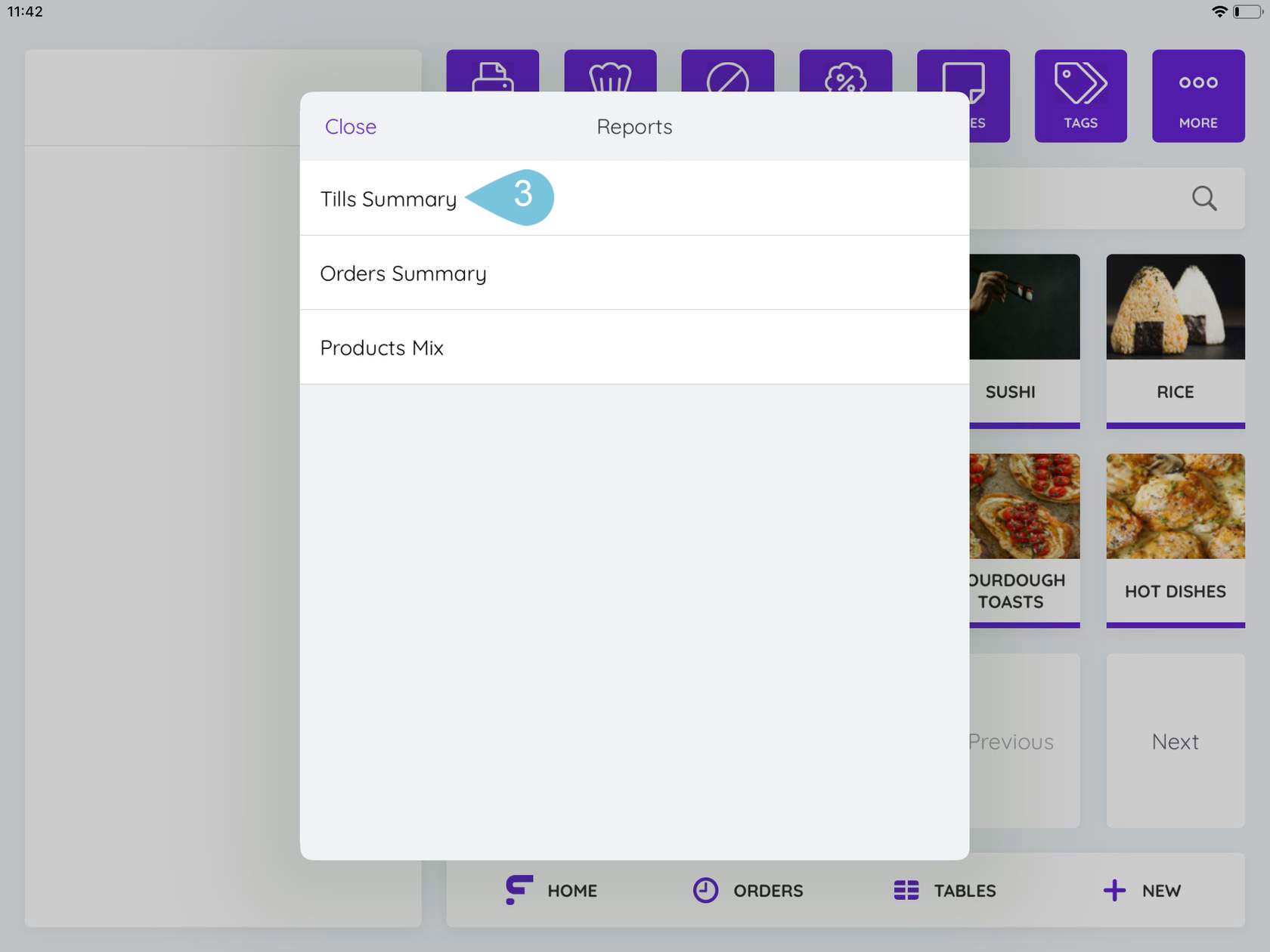 4. Choose the date.
5. Click View.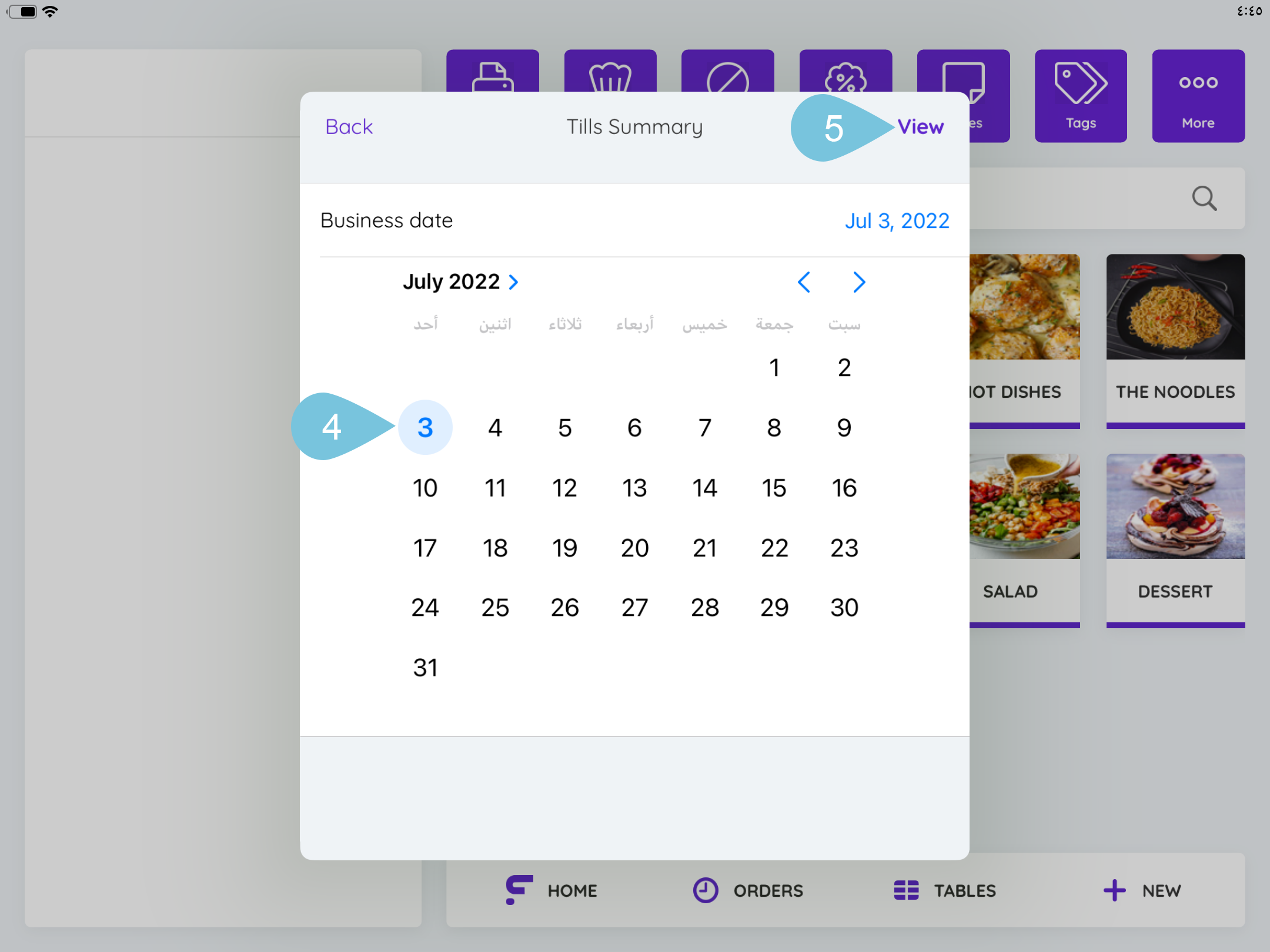 6. The Till summary report shall be viewable, it provides an overview of the cashier transactions during the shift.