For dine in orders, you can hold a course rather than holding a single product.
The following steps explain how that can be done:
1. Click on course 2 (Click here to learn how to add courses).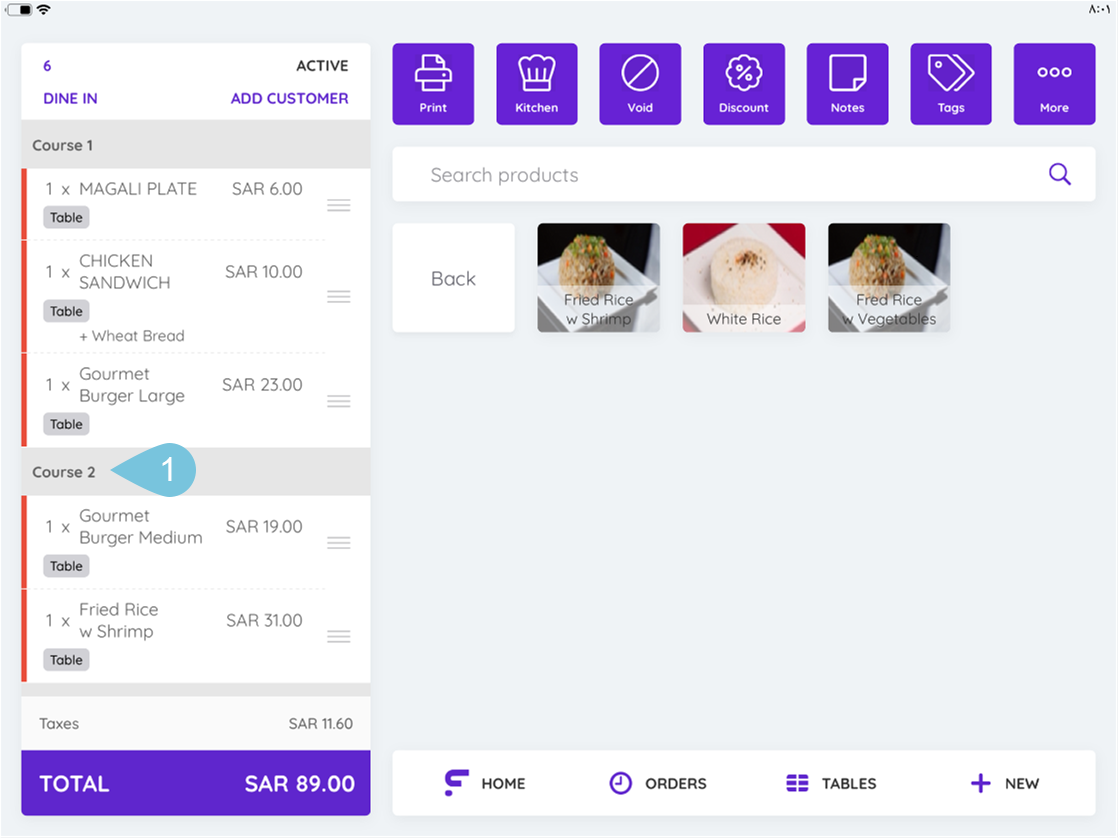 2. Click hold.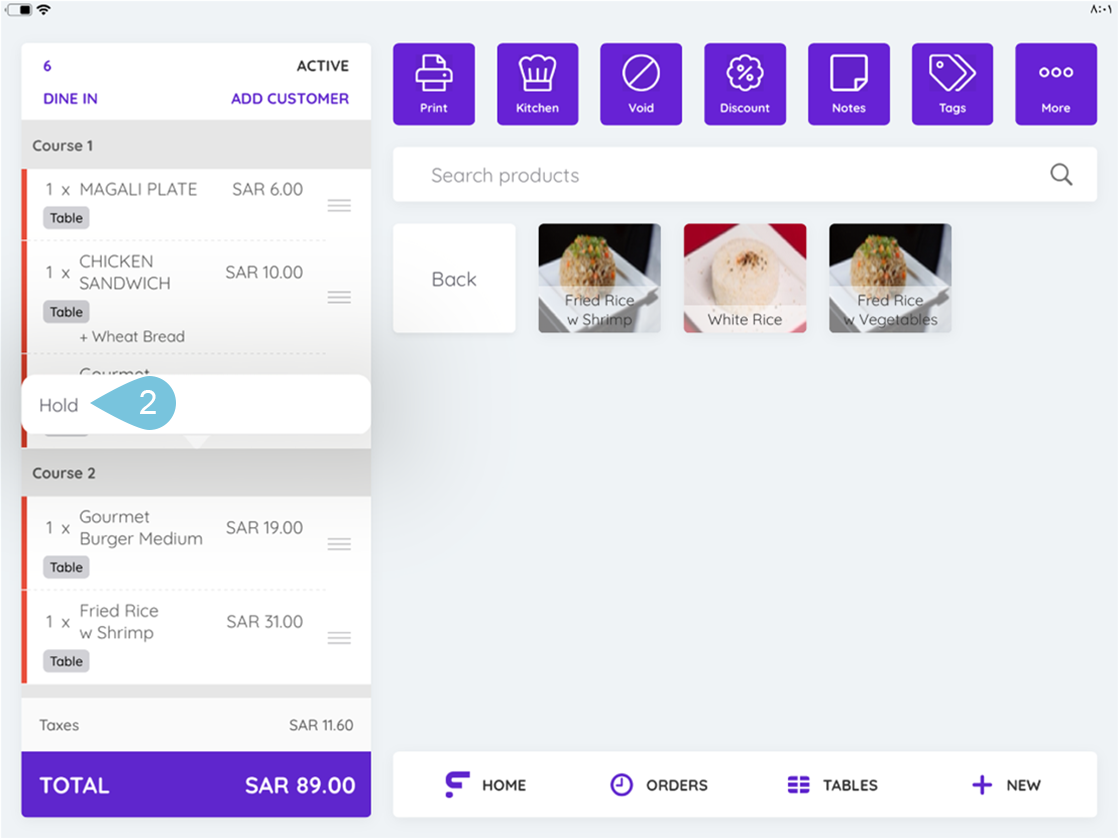 3. Add the needed hold duration time.
4. Click Done.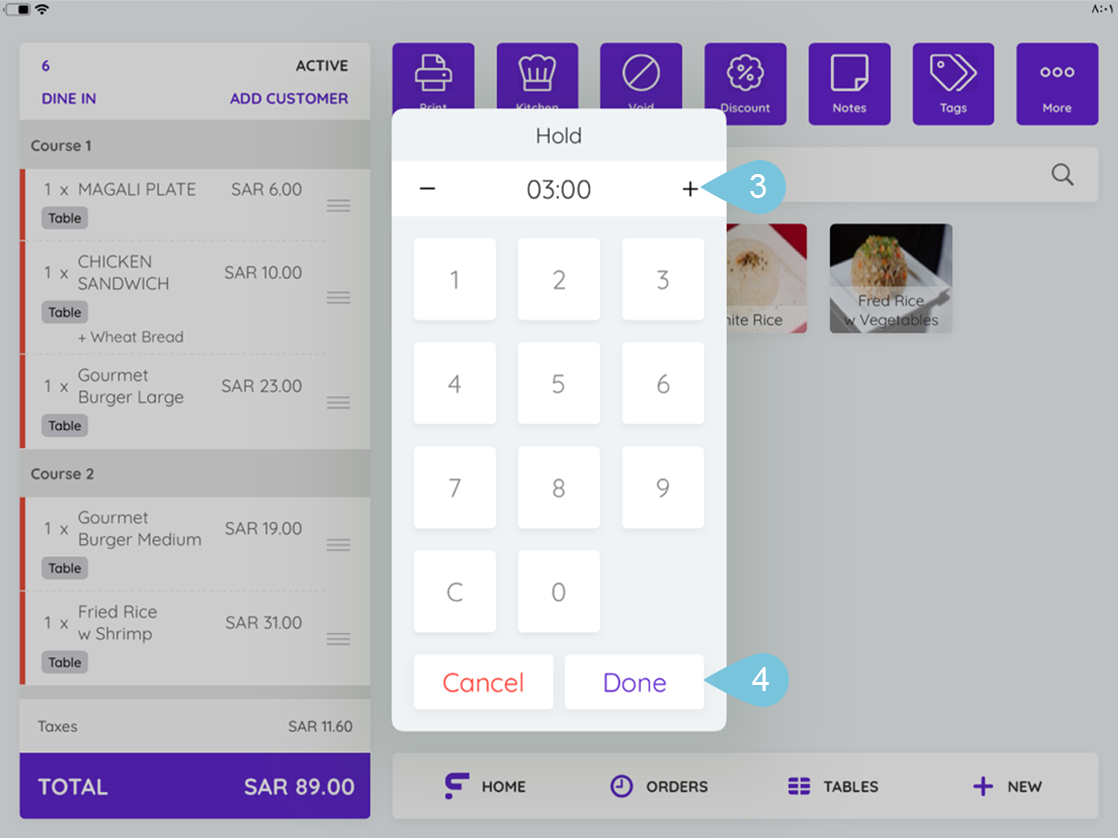 5. Once the hold duration time reaches zero, the course's products will be sent automatically to the kitchen.