Pay at Table is a feature in Foodics Restaurant Management System (RMS) that allows customers to pay their restaurant bill directly from their table using a mobile device or tablet.
1. Click Manage.
2. Click More.
3. Click Pay at Table.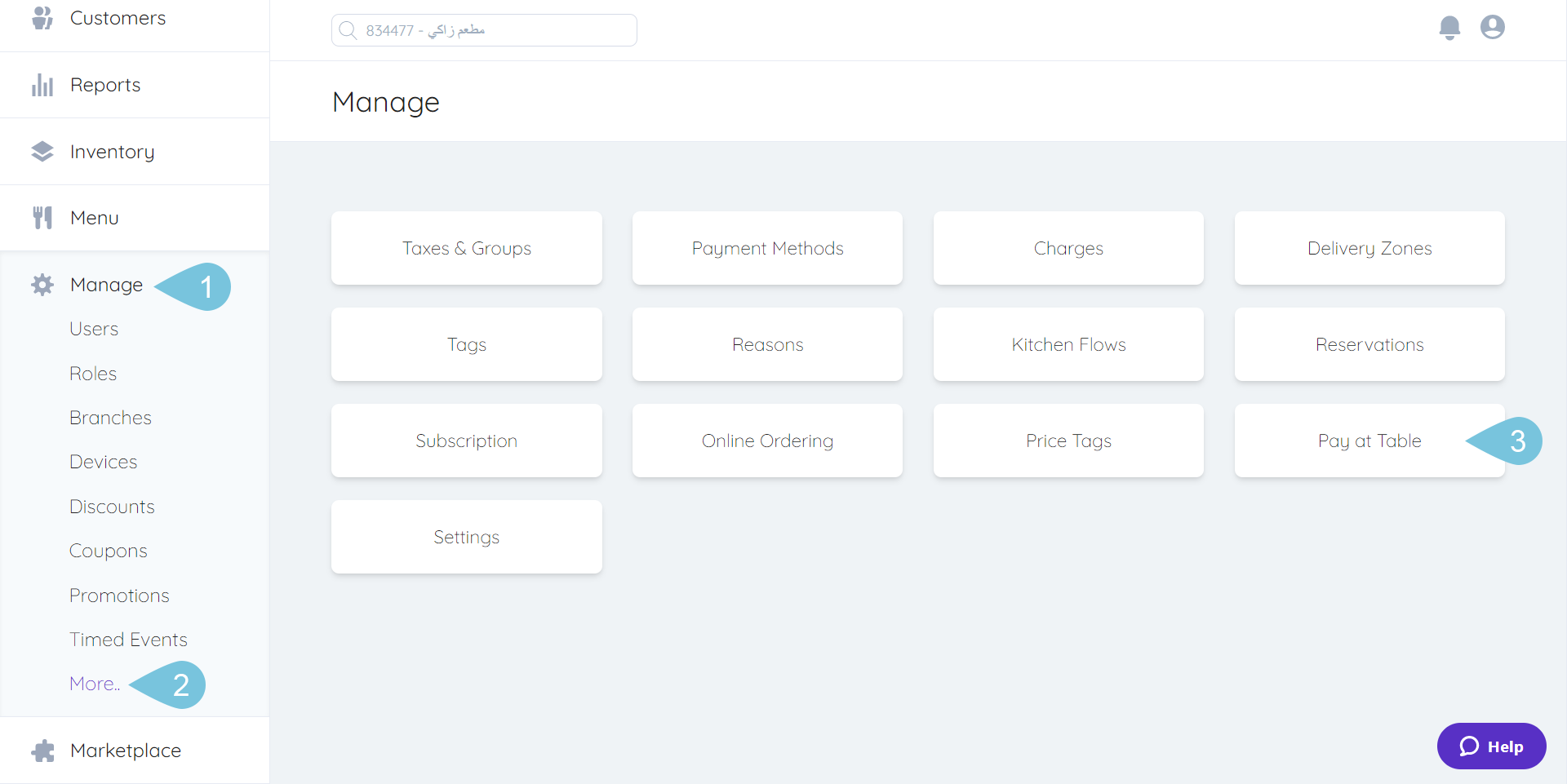 4. Click Activate.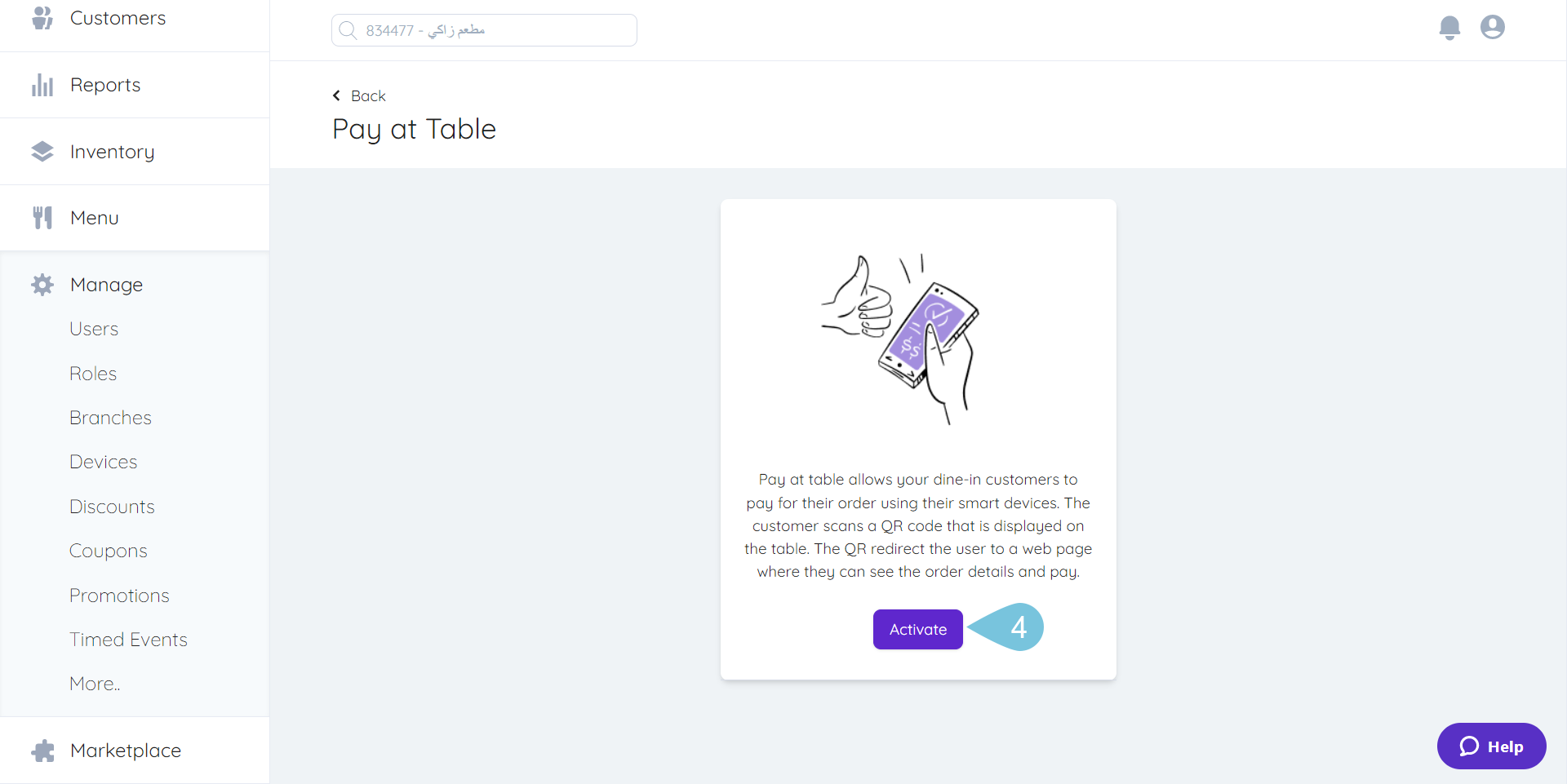 5. Enter the following information:
- Contact Name: enter your name.
- Email: enter your email.
- Phone number: enter your mobile number.
- Click on "I agree to terms and conditions" and read the terms, then check the box.
6. Click Activate.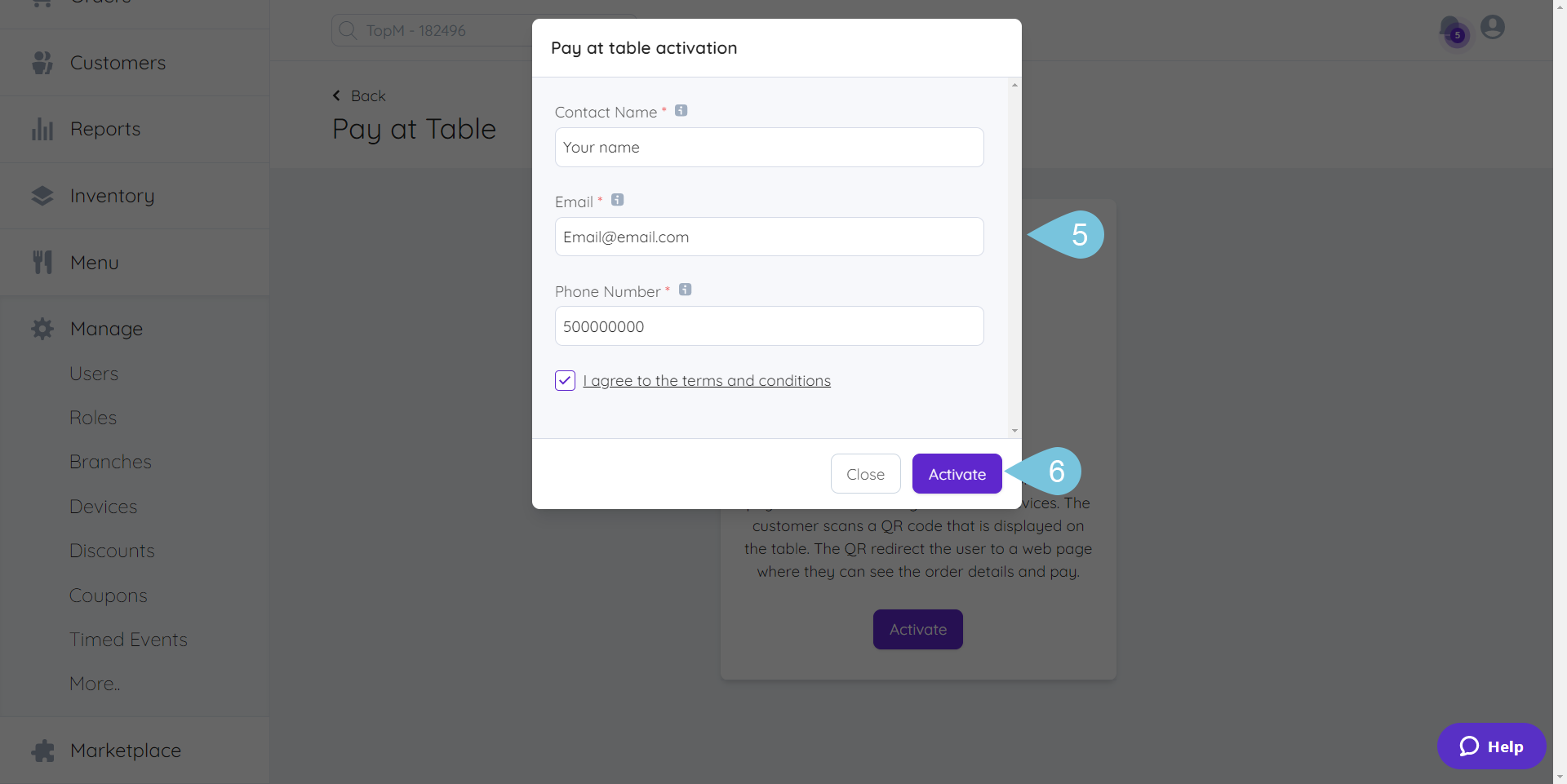 After that, Foodics pay team will send the customers a form requesting all the information necessary to activate the Foodics pay service so that the customers can receive the money through the settlement process.

Note: The Pay at Table feature can be used even if Foodics Pay is not yet activated, but payment will not be processed until the Pay onboarding process is finished.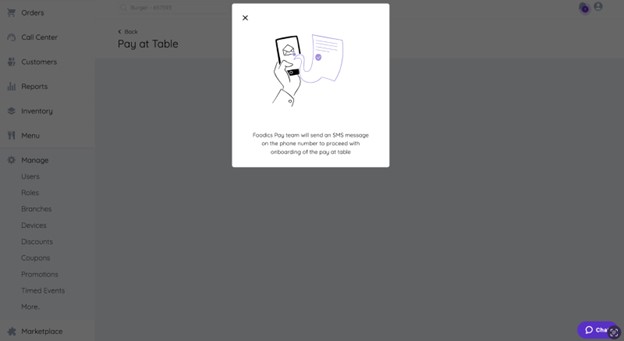 After that, need to know how to create and print QR codes for tables (Click here for more information).