Assigning a Menu Group to Table QR Code
Assigning a menu group to a table QR code helps customers check the menu items available for them at their table. This helps in reducing the time and effort required for customers to navigate through a large menu and also ensures that customers only see the menu items that are relevant to them. This enhances the overall ordering experience for customers and helps restaurants keep their menu offerings organized and easily manageable.
To assign a menu group to a table, follow these steps:
1. Click Manage.
2. Click More.
3. Click Pay at Table.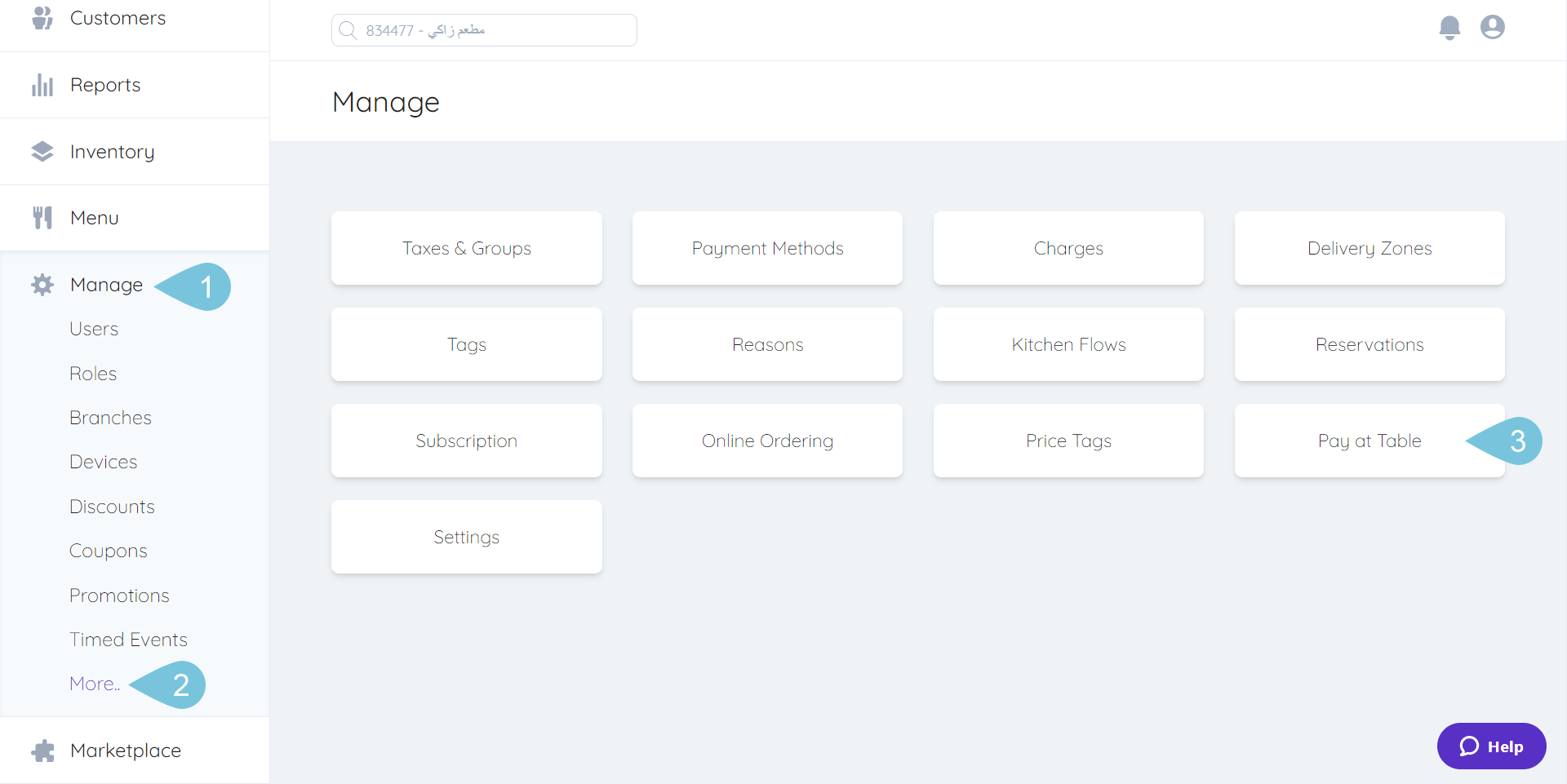 4. Click on menu group option to add the relevant group to the table (If you have not created a menu group yet, click here).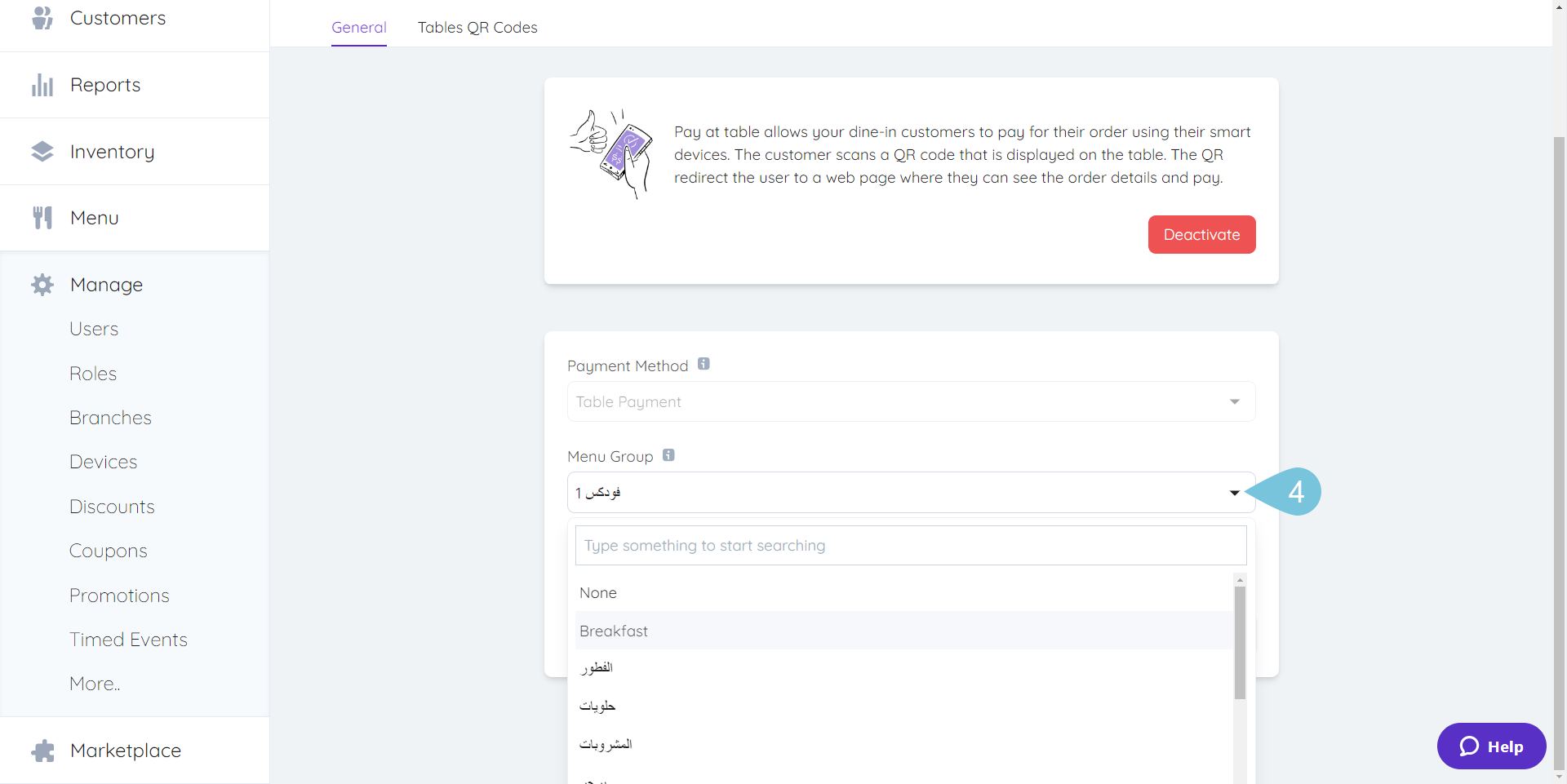 5. Click Save Changes.
6. The customer will be able to view the menu after reading the QR code.