A dashboard is an interactive data visualization tool that displays various metrics, such
as sales figures, top-performing locations, and menu items, online sales over time,
active orders, delivery hotspots, and new customer registrations on iOS and Android.
The dashboard provides a quick and easy-to-understand overview of key business
metrics and allows users to quickly identify trends and make informed decisions.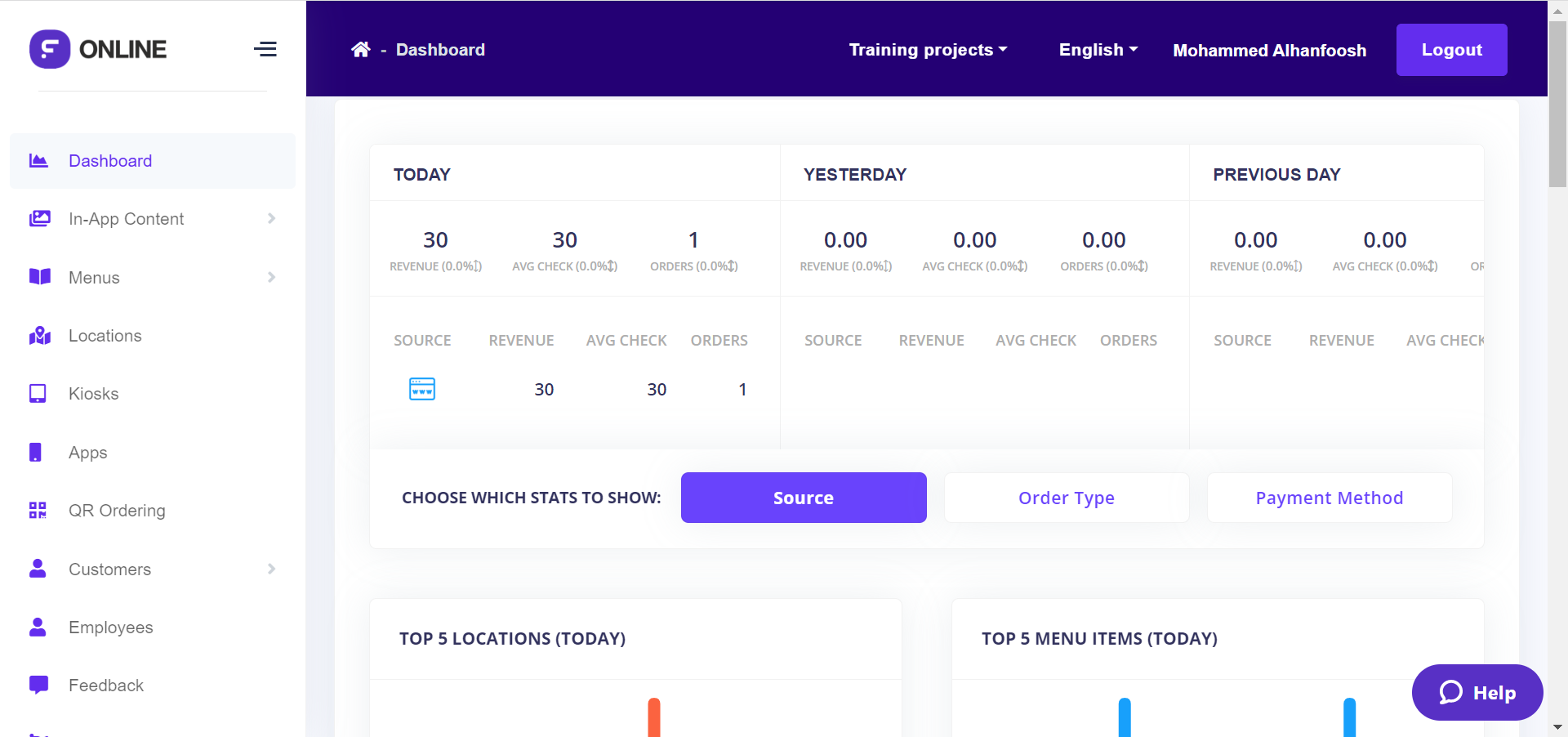 You can see the sales data for Today, Yesterday, and the Previous day in the dashboard.

You can see the Top 5 store locations and the Top 5 items for the day.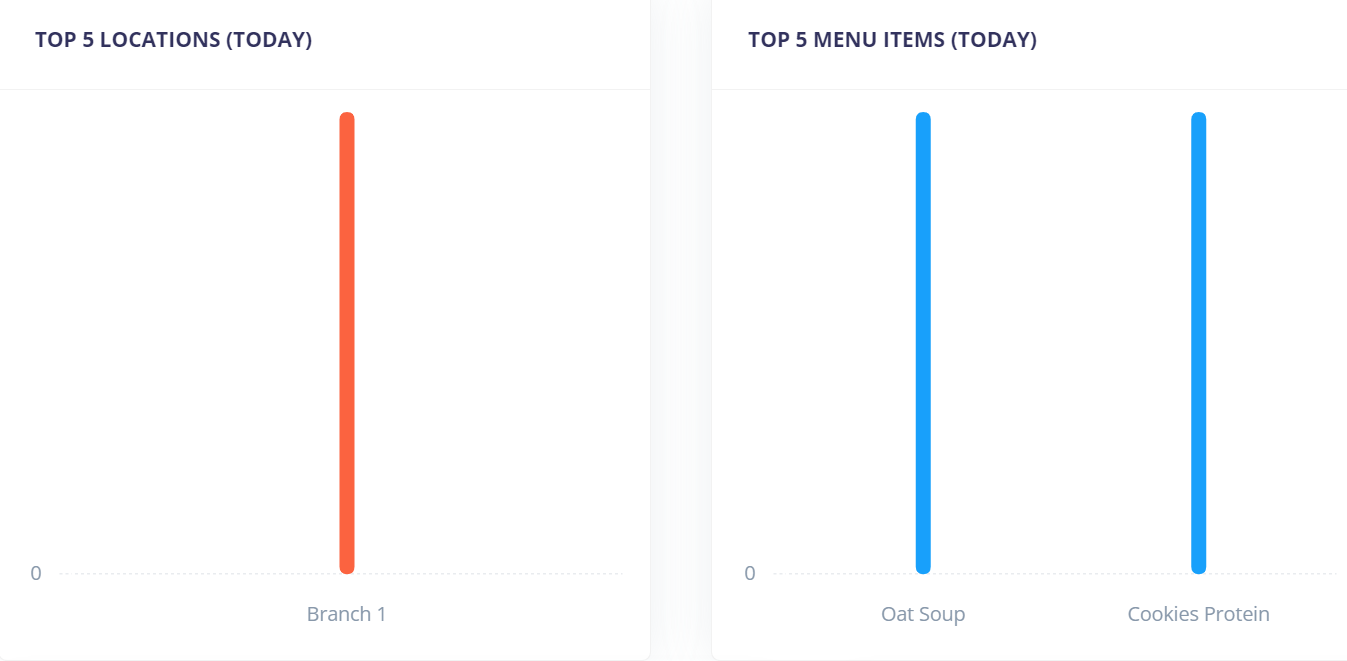 The sales graph is also shown in the dashboard together with the active orders of the
day.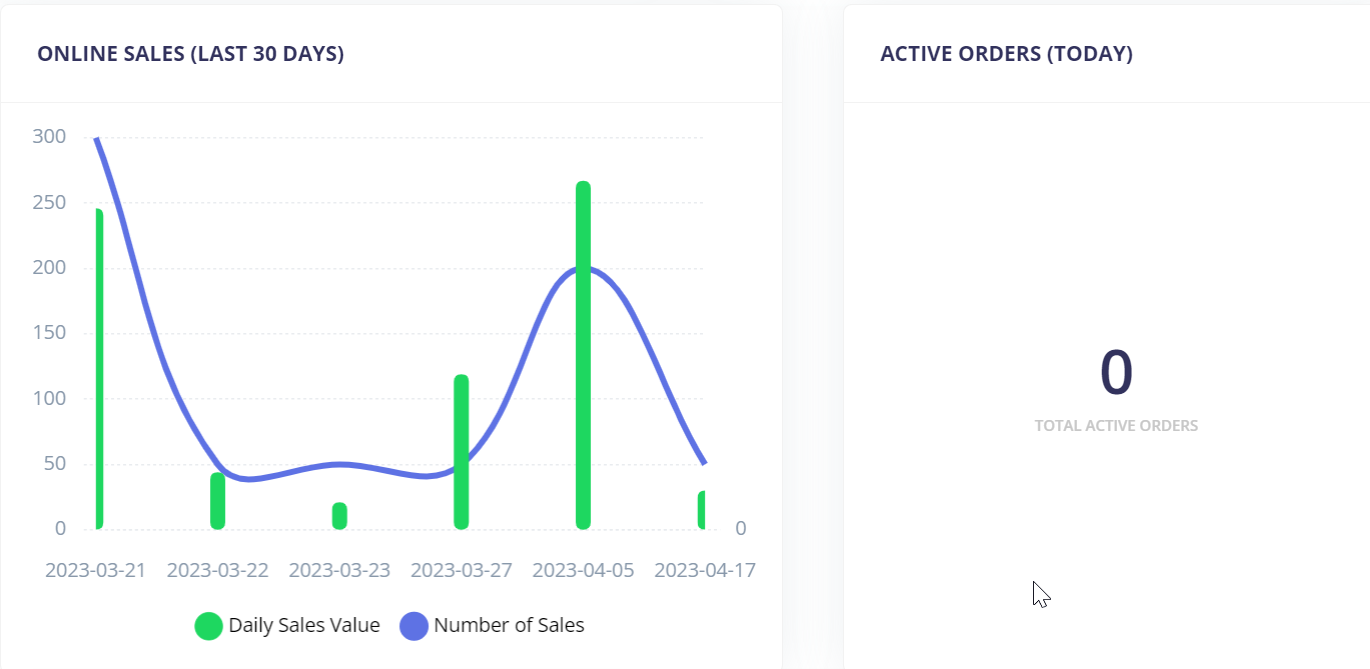 You can also check the delivery hotspots and the new customers who registered.