How to Activate Foodics One Device
To activate Foodics One, you will need your account number and device number.
(Click here if you forgot your account number)
Here's how you can find the device number from the console:
1- Access the Foodics console.
2- Click on "Manage."
3- Select "Devices."
4- Choose the specific One device that you want to activate.
5- Look for the device's code number which is found in the green box next to the device name on the top left of the page.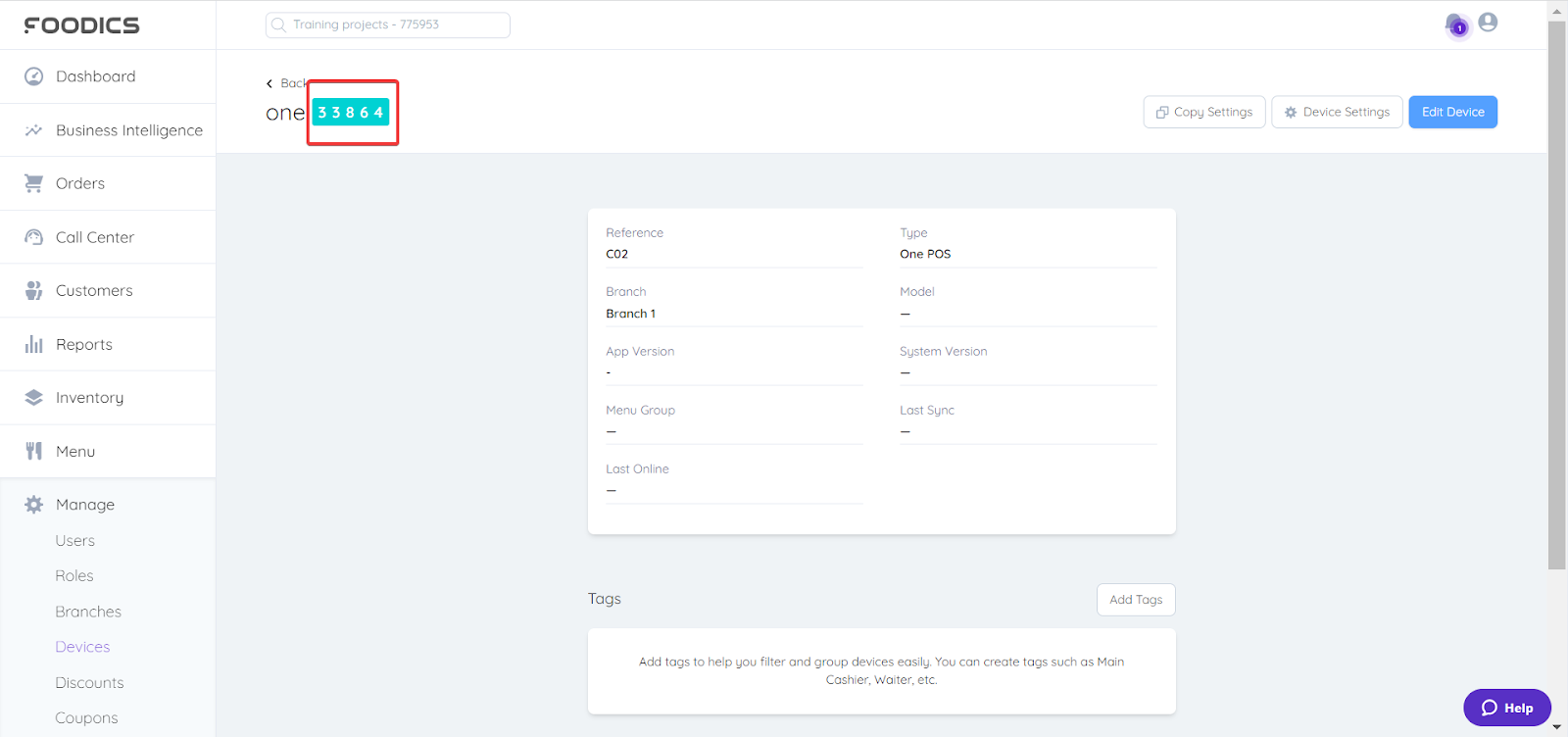 The device number is essential for the activation process of Foodics One. Once you have both your account number and device number, you can proceed with the activation.