How to Login with Foodics One
Upon launching Foodics One Application you will be greeted by a login page with numbers keys for you to input your Login Pin. Your login Pin is the User's profile 5-digit code to access the app. First time login by the account owner will have a default cashier pin of "12345". However, authorized user accounts will require the pin to be generated ahead of time from the Console.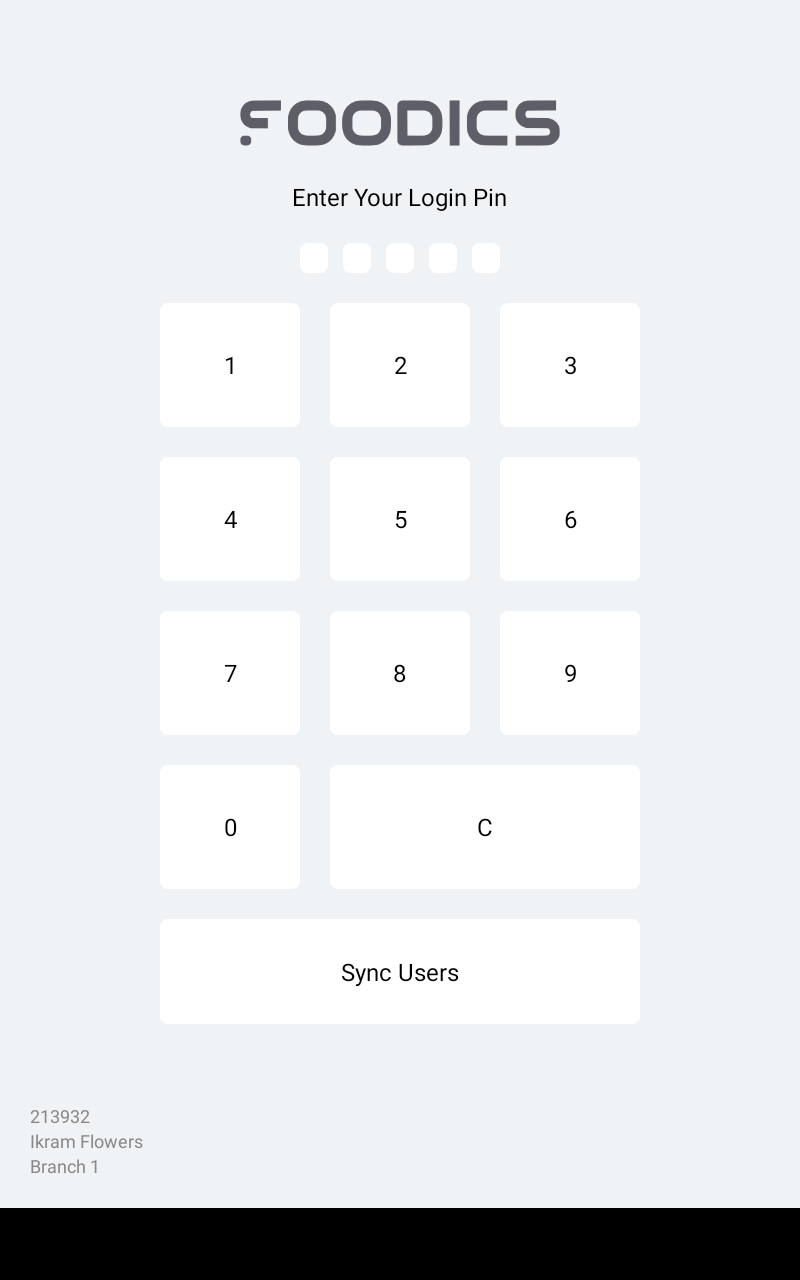 After logging in, you will have the opportunity to clock-in/out and access the register, or exit the application.