Performing a Detailed Search in Orders
On Foodics One, you have the ability to perform a detailed search within the orders by clicking on the Filter option at the top of the orders screen.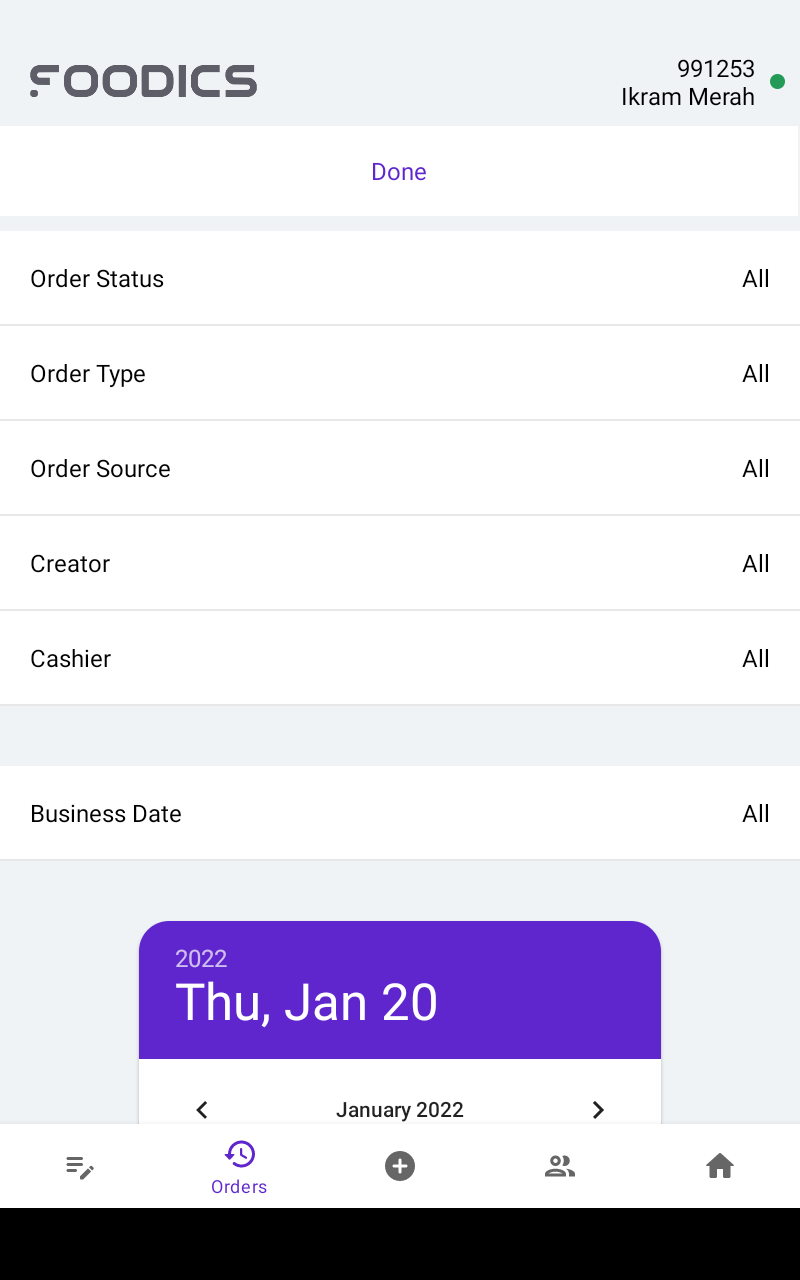 This allows you to access all the search criteria available for orders, including the option to specify the day on which the order was made. By utilizing this feature, you can efficiently locate specific orders based on your desired criteria, ensuring a streamlined and effective order management process.