Determining Amount and Method of Payment
To complete the order after adding the products to the order on your Foodics One device, press on the Total bar located at the bottom of the screen. It will take you to a screen where you can select the payment method preferred by the customer as well as selecting the amount the customer paid if paid by cash.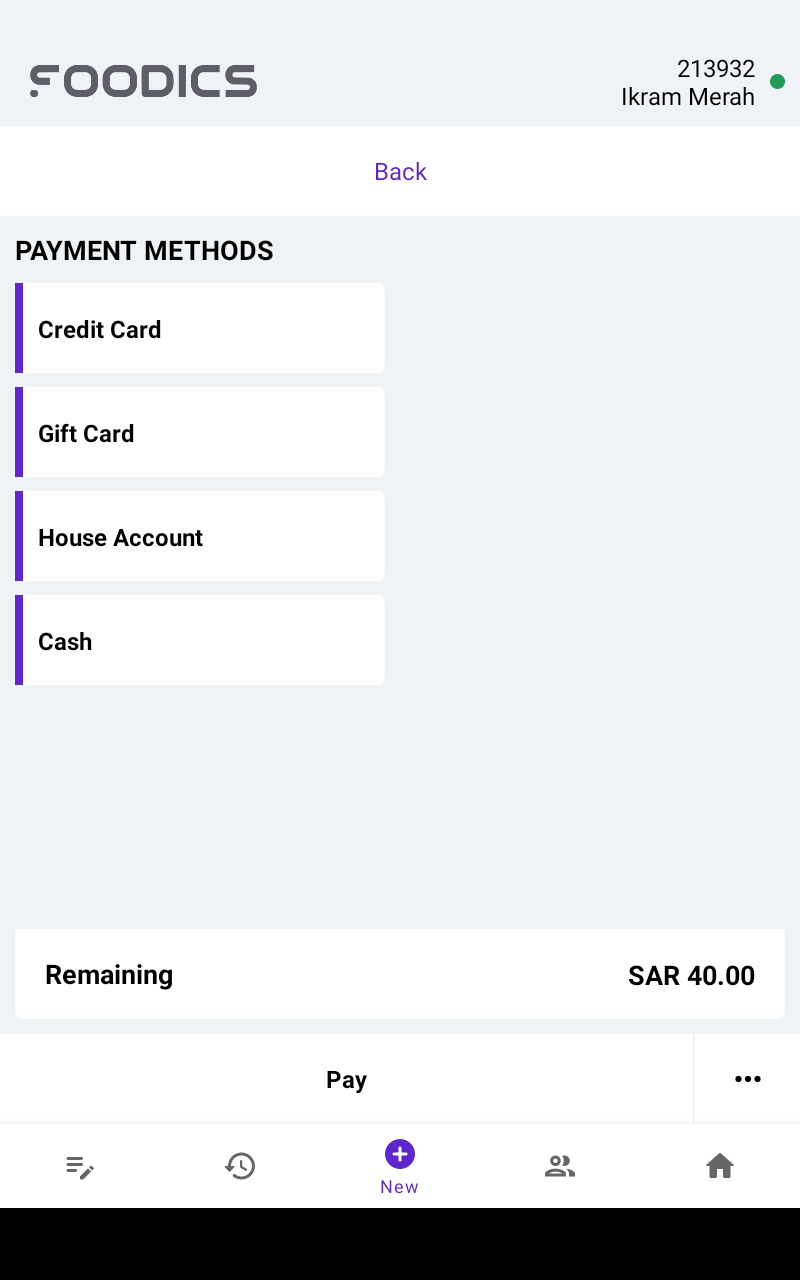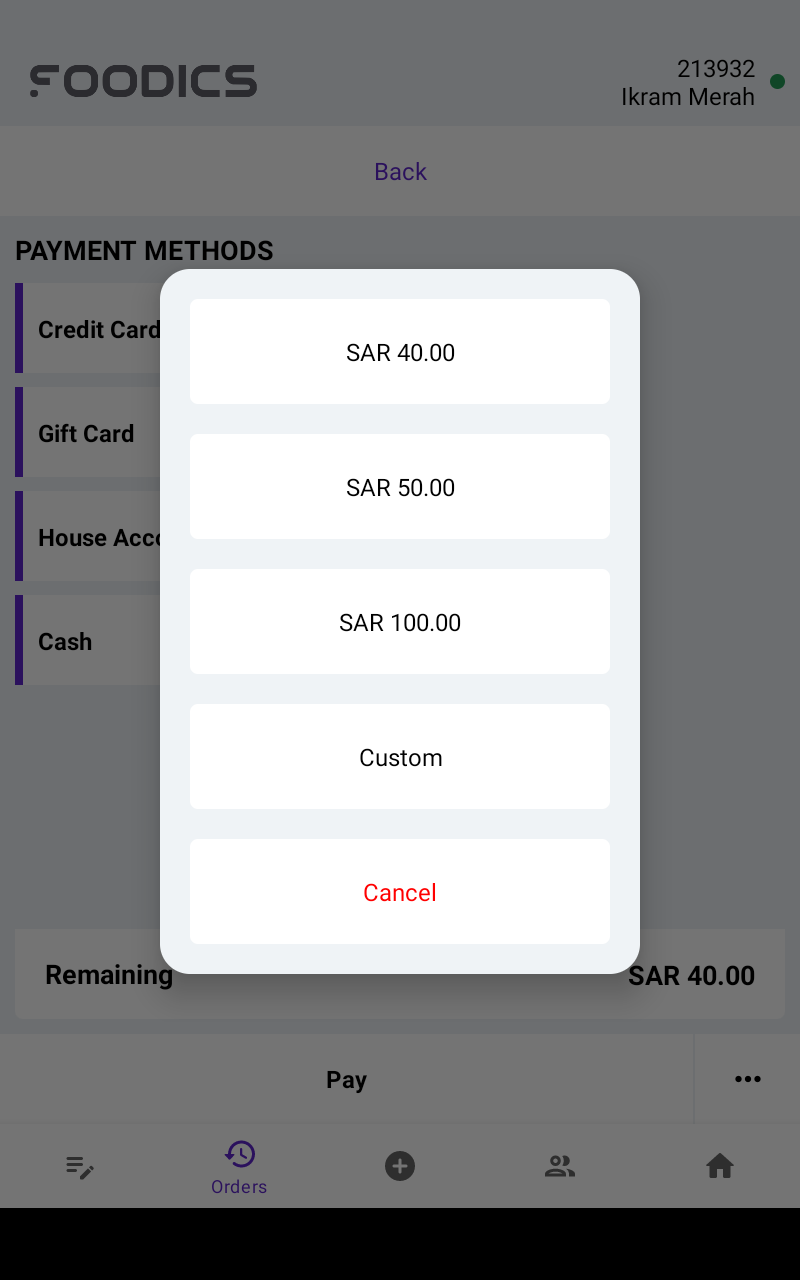 To complete the payment process, click on the Pay button located at the bottom of the screen.
However, If you have selected Gift Card as the payment method, a pop-up window will appear prompting you to enter the Gift Card Code Number to complete the payment.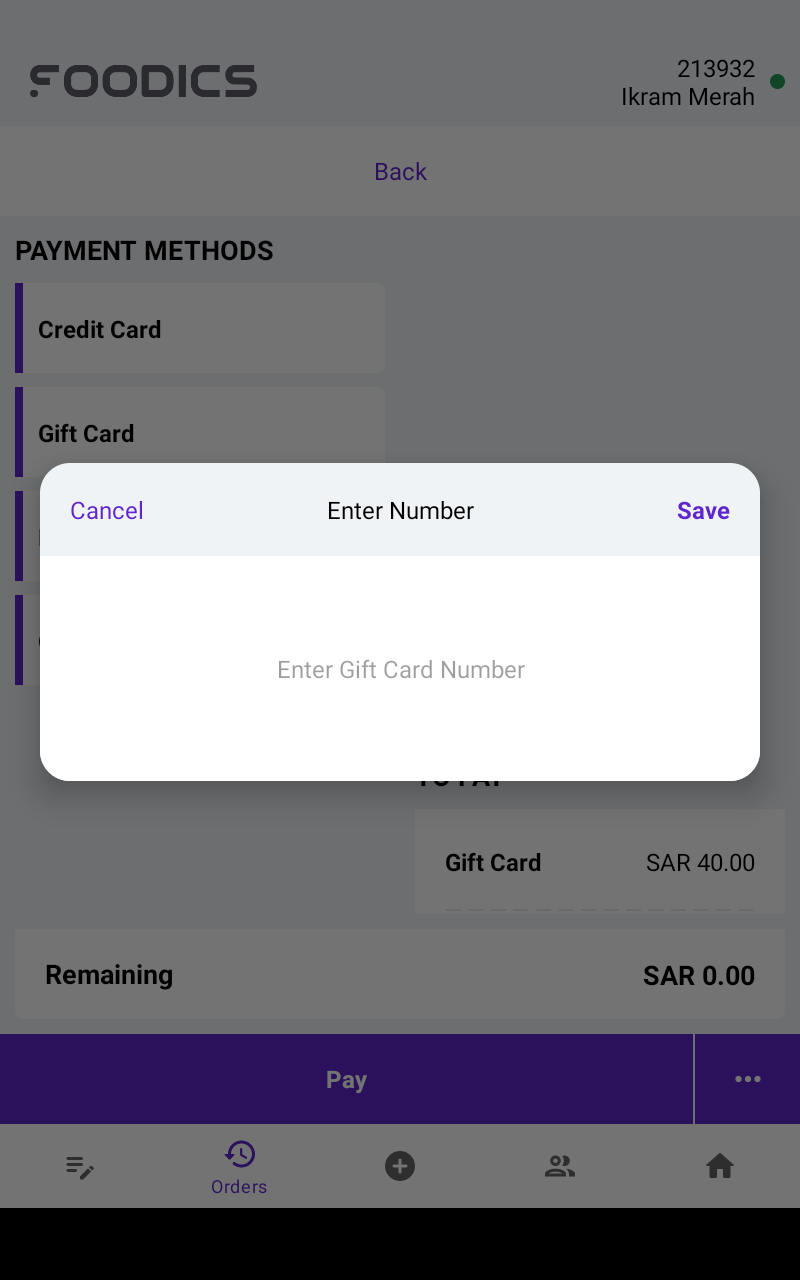 Please note that if the amount on the gift card is less than the order value, your customer has the option to pay the remainder of the amount via the other available payment methods (Cash/Card/etc).