How To Activate Payment in Foodics One
In Foodics One, you have the option to activate card payment directly on the device, allowing your customers to make payments using the device itself, without the need for an external terminal. Prior to activating the payment feature, you will need to have already signed the Foodics Pay agreement. Here are the steps on how to can activate the payment:
1- Go to the home screen and select "Devices."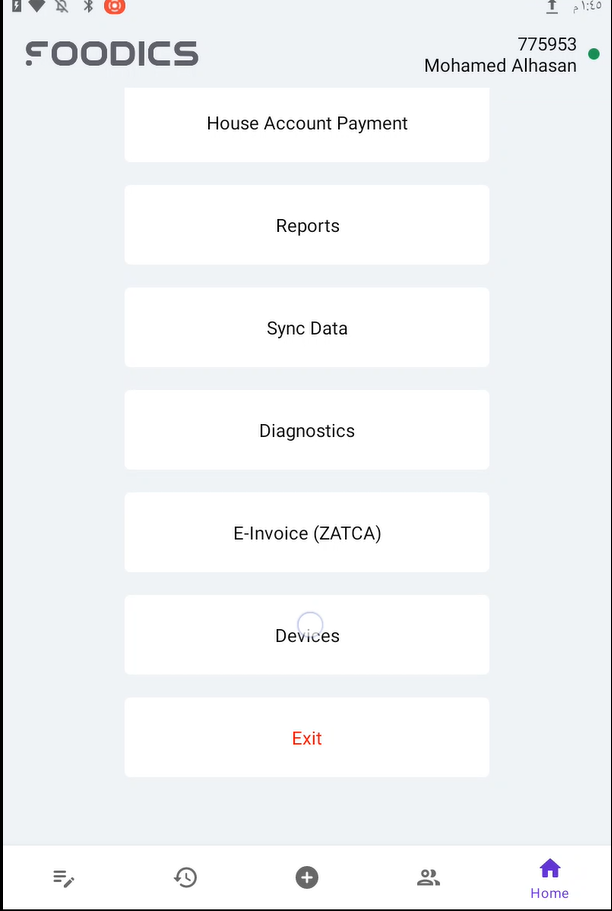 2- Click on "New" and then choose "Payment Terminal."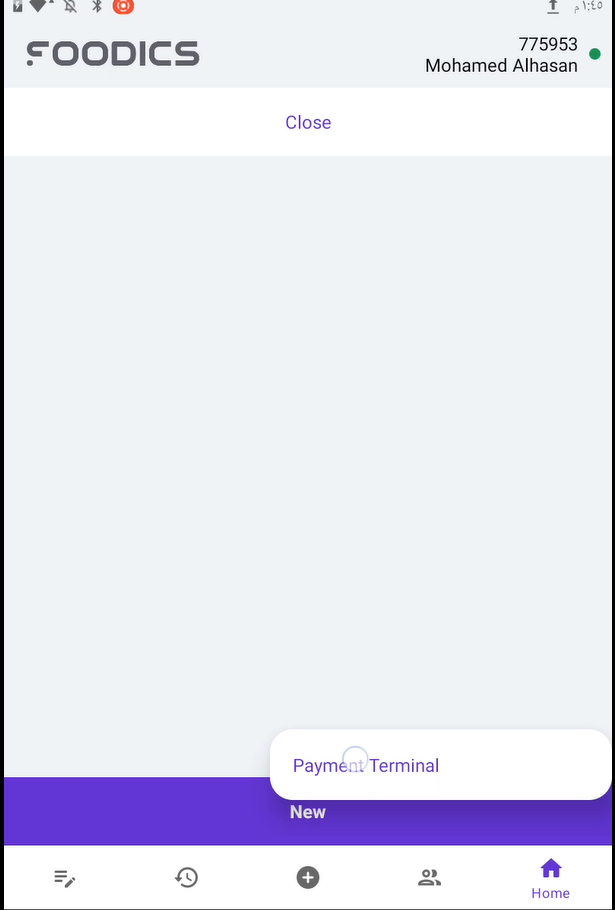 3- Select the terminal type as "NearPay" choose the name of the device and choose the connection type as "Built-in" and click "Save".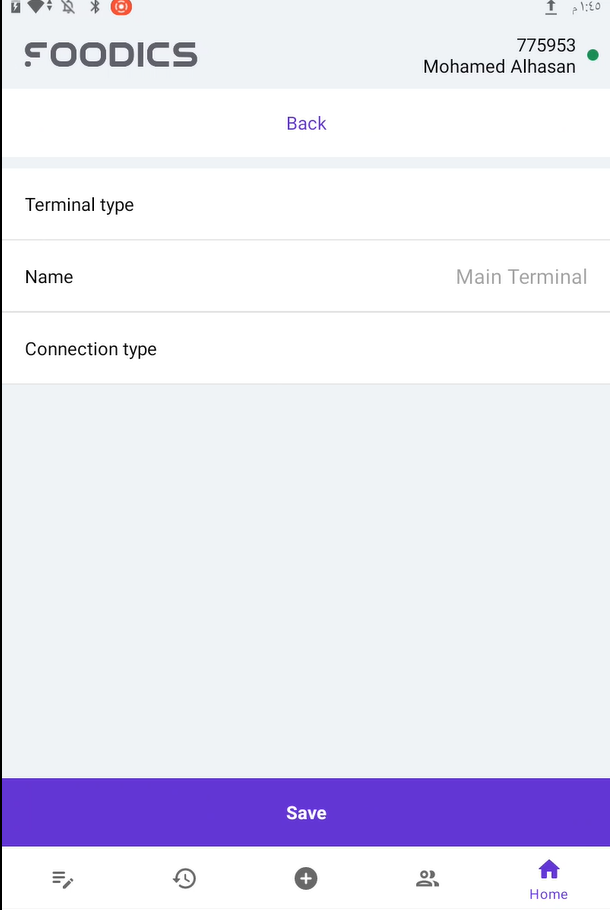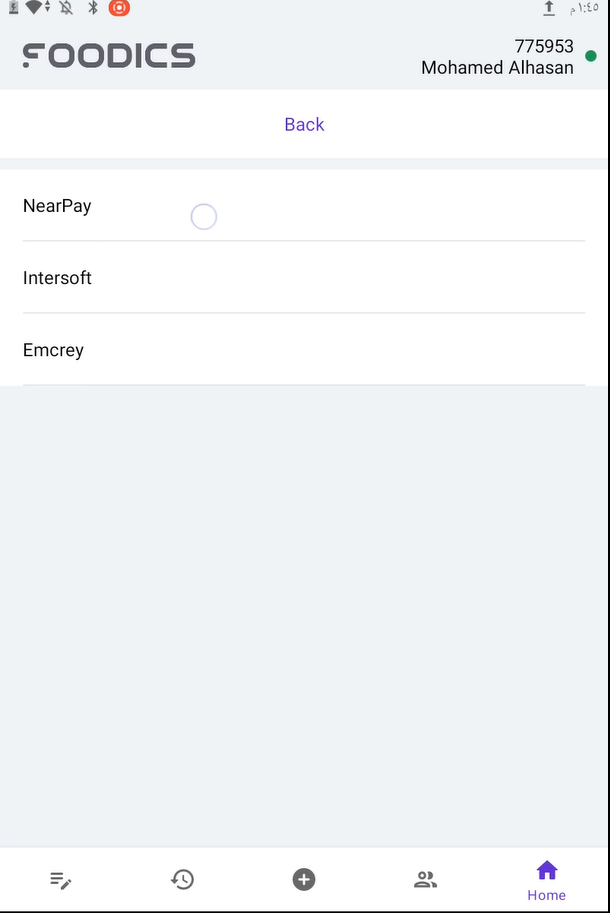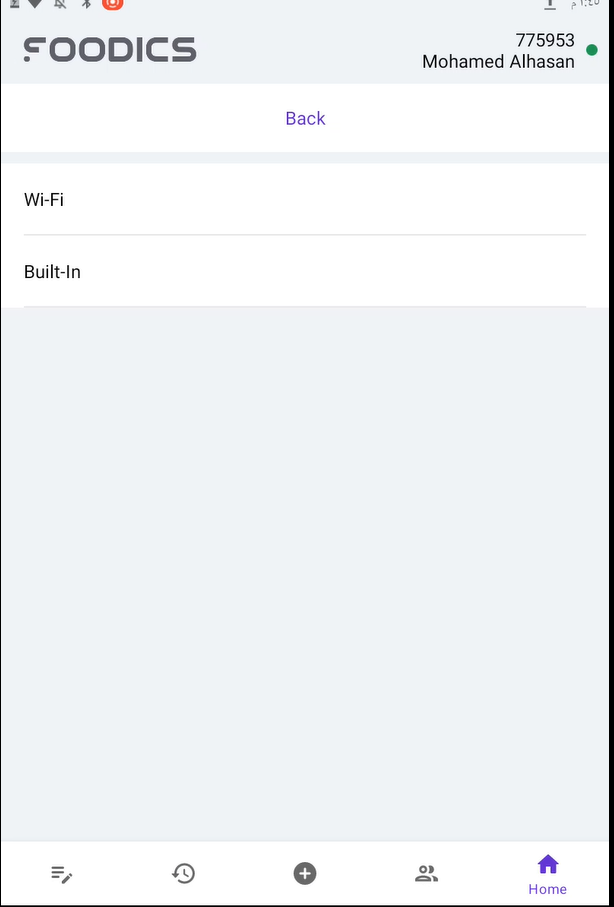 4- Click "Setup" and allow the device to install the app.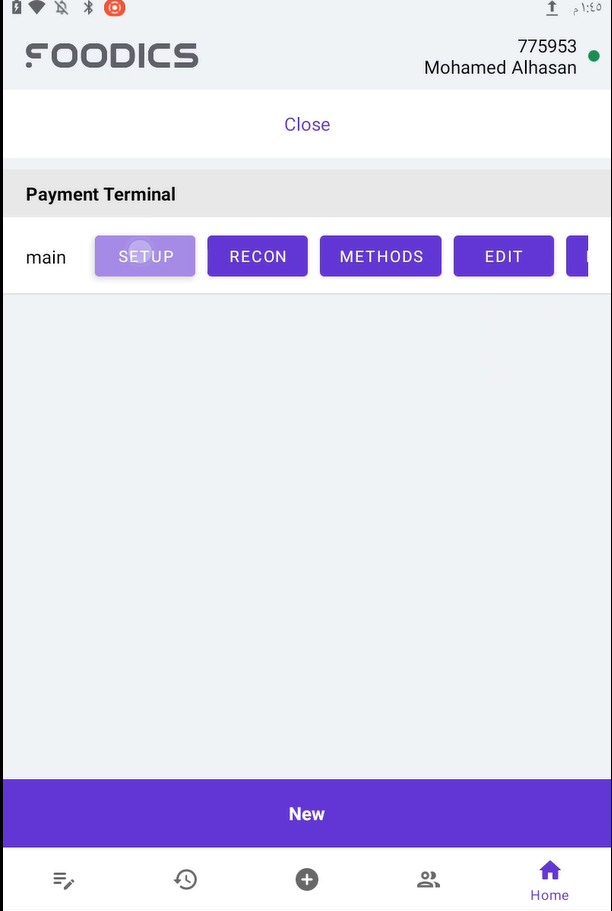 5- Click "Setup" again and then click "Install".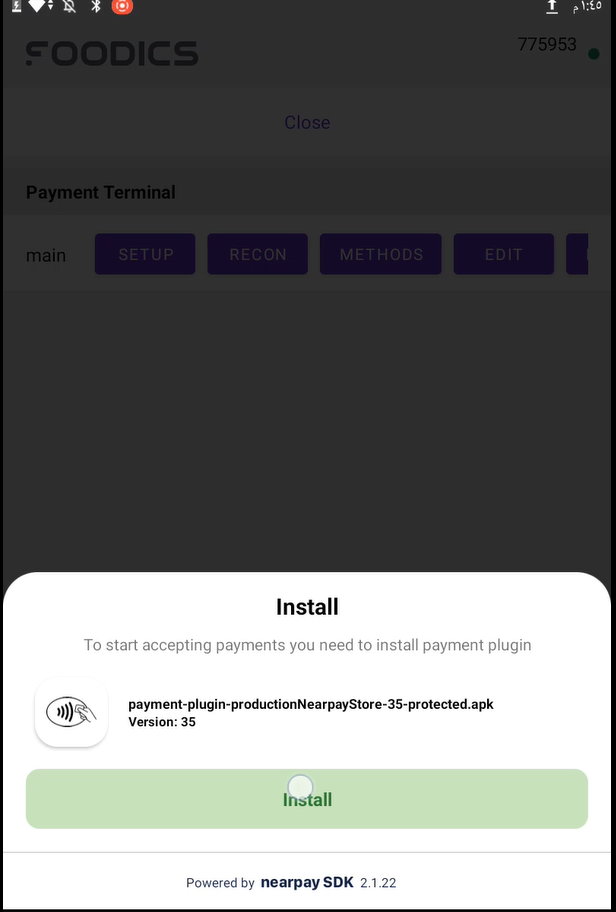 5- Wait for the payment plugin to download and click "Install."
6- Click "Done" and grant the app permission to use the payment plugin.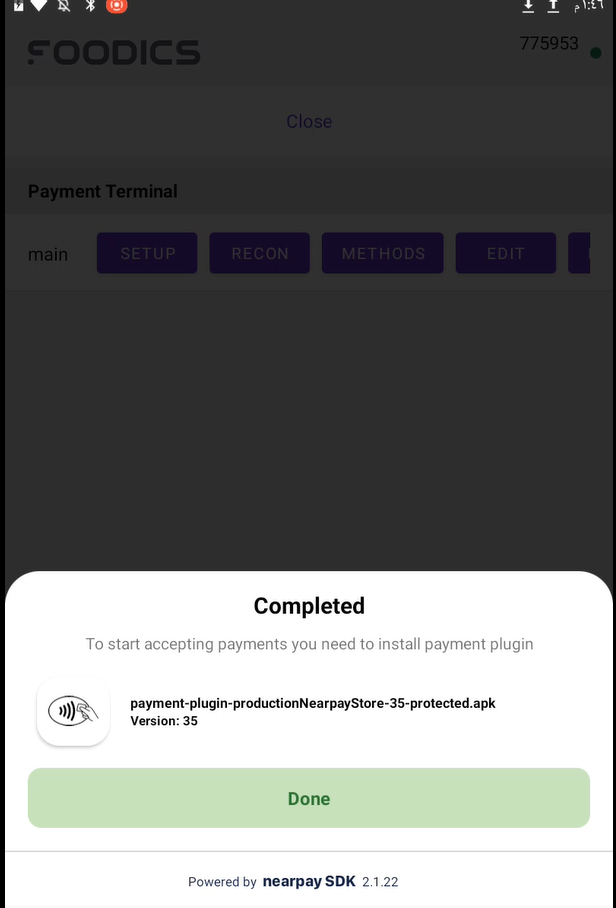 7- You will receive an SMS with an OTP code. Enter the code when prompted and choose the terminal.
8- Click "Methods" and enable the desired payment method for card payments.
Congratulations! Your Foodics One device is now ready to accept card payments. Your customers can conveniently make payments directly on the device itself.